There are very distinct tiers in women's hockey this season.
Sitting in the top tier are Boston College, Minnesota, and Wisconsin. You could flip a three sided coin to determine who will win the national championship out of these three and it would probably give you as good a chance as any to be right.
Behind that trio is a pair from the ECAC in Quinnipiac and Clarkson, joined at the hip in the Pairwise seemingly all season, but with QU coming out on top in the season series. Quinnipiac and Clarkson could conceivably win the title in an upset, but they're a step behind the elite teams in the top 3.
In the final tier, Northeastern, Princeton, and Mercyhurst are talented teams who have had great seasons by their program's recent standards -- in particular, NU and PU are entering their first NCAA tournaments -- but who realistically don't have a chance to knock off three straight powerhouses to win it all.
The result is a tournament with a rather dull set of quarterfinals, but with potential for a blockbuster of a Frozen Four.
Let's take a look.
Conte Forum -- Chestnut Hill, MA
Saturday March 12th, 1:00pm ET
Northeastern Huskies (28-8-1, 20-4-0 WHEA)
at No. 1 Boston College Eagles (38-0-0, 24-0-0 WHEA)
Here is your Northeastern University NCAA tournament preview:
Kendall Coyne Kendall Coyne Kendall Coyne Kendall Coyne Kendall Coyne Kendall Coyne Kendall Coyne Kendall Coyne Kendall Coyne Kendall Coyne Kendall Coyne Kendall Coyne Kendall Coyne Kendall Coyne Kendall Coyne Kendall Coyne Kendall Coyne Kendall Coyne Kendall Coyne Kendall Coyne Kendall Coyne Kendall Coyne Kendall Coyne Kendall Coyne.
Perhaps that's a bit unfair, but not much. As Kendall Coyne goes, so goes the top line, and as the top line goes, so go the Huskies.
NU:
1st Line: +160
2nd Line: +25
3rd Line: +24
BC:
1st Line: +153
2nd Line:  +120
3rd Line: +96
Take a look at the wild drop in +/- from Northeastern's top line down to its second and third, and compare it with BC's.
That's a huge drop in production, and it's been the focus of BC's plan of attack in each of their four previous meetings against the Huskies.
Only once this season has BC truly lost track of Kendall Coyne, and it almost cost them. In Game 4 of the season series, Coyne was a factor in all 3 of NU's goals, and it took an empty net goal in the third period for BC to secure the win.
BC has matched up the superline of Kent/Carpenter/Skarupa against NU's top line all season, and has had sophomore all-world defenseman Megan Keller shadowing Coyne the entire game. In general, they've done pretty well, and with BC's secondary scoring going ham in the 2nd half of the season, it seems like a recipe for success.
But the danger, as they saw in Game 4, is that sometimes Coyne can't be contained. Coyne has the talent to take over a game on her own, and that reason alone is why the Eagles would find it impossible to look past this game: Victory is not a foregone conclusion.
GIF of the Game:
Prediction: BC 7, NU 4 (ENG) -- Expect a free-for-all. NU's defense is surprisingly average for such a highly ranked team (15th in the country in GPG), and BC has been able to pick them apart. But Coyne has gotten steadily better in each game, and might put up a hat trick in a losing effort.
TD Bank Sports Center -- Hamden, CT
Saturday March 12th, 2:00pm ET
Clarkson Golden Knights (29-4-5, 14-3-5 ECAC)
at No. 4 Quinnipiac Bobcats (30-2-5, 16-2-4 ECAC)
You could not hope to find two more evenly matched teams for an NCAA quarterfinal.
Clarkson is 5th in the country in scoring. Quinnipiac is 7th.
Quinnipiac is 2nd in the country in defense. Clarkson is 5th.
Clarkson is 14-1-3 in the 2nd half. Quinnipiac is 16-1-2.
Quinnipiac's goal margin is 2.27 GPG. Clarkson's is an almost identical 2.26.
The problem is, the intrigue just isn't there. Like BC and Northeastern, the Bobcats and Golden Knights are too well acquainted for anyone to get excited about this game. They just met last weekend in the ECAC championship game after meeting twice in the regular season, and played a real barnburner of a game, with QU winning 1-0, outshooting Clarkson 17-16 (BC calls that "10 minutes in").
Quinnipiac holds a 2-0-1 advantage on Clarkson in the season series, which is surprising based on how close the two teams are. I thought Clarkson was going to take a close win in the ECAC championship to make things an even 1-1-1, but they never got anything going.
GIF of the Game: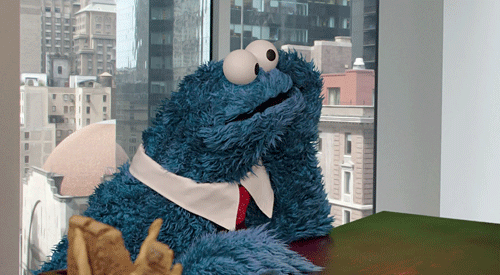 Prediction: QU 2, Clarkson 1 (3OT) -- This game screams multi-OT. A week ago I thought Clarkson was going to win this game, but after QU's gut-it-out win in the ECAC championship, you get the sense that the Bobcats just might have Clarkson's number this year. It either team scores more than 2 goals I'll be stunned.
LaBahn Arena -- Madison, WI
Saturday March 12th, 7:00pm CT
Mercyhurst Lakers (19-10-5, 14-3-3 CHA)
at No. 2 Wisconsin Badgers (34-3-1, 24-3-1-1 WCHA)
LaBahn Arena is Wisconsin's new-ish women's hockey specific arena. It seats 2,273 and the Badgers sold out their NCAA quarterfinal in less than 24 hours.
Welcome to the WCHA.
Mercyhurst is a remarkably mediocre team in just about every way: 11th nationally in scoring. 10th in defense. 23rd in PP% (yikes). 9th in penalty kill. All this in the worst conference in D1 women's hockey. But their mediocrity isn't why they have no chance to win.
Ann-Renée Desbiens is why Mercyhurst has no chance to win.
Desbiens has shattered pretty much every goaltending mark imaginable. She has 20 shutouts -- twenty! -- in 35 starts. She allows 0.73 goals per game. In WCHAs, she pitched four consecutive shutouts and didn't allow a single goal in the entire tournament.
GIF of the Game: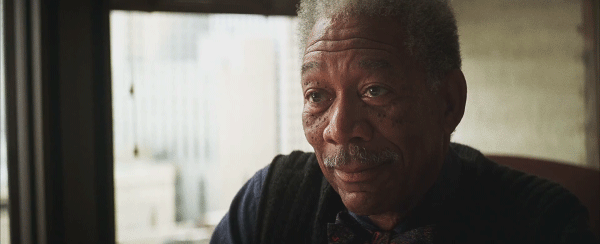 Prediction: UW 3, MU 0 -- I really don't like Wisconsin, and I'm getting pretty tired of Desbiens in general. If Mercyhurst scores a goal in this game it'll be because Desbiens was turned around drinking her water bottle at the time.
Ridder Arena -- Minneapolis, MN
Saturday March 12th, 4:00pm CT
Princeton Tigers (22-8-2, 14-6-2 ECAC)
at No. 3 Minnesota Golden Gophers (32-4-1, 24-3-1-0 WCHA)
Of all the things people are upset about with the surprise bracket the NCAA gave us, being robbed of a Northeastern vs. Minnesota quarterfinal might everyone's most legitimate gripe.
It was supposed to be high-octane versus high-octane, Kendall Coyne versus Amanda Kessel, a perennial power versus an upstart darkhorse. Instead, the Gophers got the Princeton Tigers, and everyone feels like they got personally screwed for not getting to see that game.
That's not to say Princeton isn't a respectable team -- they wound up third in possibly the deepest conference in women's hockey, and put up quality numbers along the way. Princeton was 6th in GAA and 8th in scoring, and earned an at-large berth in the NCAA tournament despite getting knocked out of the ECAC tournament in the quarterfinals.
Minnesota, on the other hand, has a case to be the most feared team in the tournament. BC has the perfect record, yes, and Wisconsin has the nearly infallable goaltender, but the Gophers have something no one else has: a late season acquisition.
Amanda Kessel, the 2013 Patty Kazmaier award winner and Team USA superstar, re-joined the Gophers just a month ago after missing almost two full seasons due to concussion symptoms. With a 6th year waiver in hand from the NCAA, she was added to an already potent lineup and promptly contributed to Minnesota's late season weekend sweep of the 2nd ranked Badgers
But she's not quite where she was in her last full season. Minnesota -- and Kessel -- were shut out against Desbiens and the Badgers last weekend in the WCHA title game.
GIF of the Game:

[Ed. Note: WTF??]
Prediction: UM 4, PU 1 (ENG) -- I don't think Princeton ever really threatens in this game, but they'll hang around. North Dakota has showed a few times this season that a lower-ranked team can slug it out with the Gophers, and Princeton on average is a bit better than North Dakota is. But I don't think the Tigers' top end is as good as North Dakota's, and because of that, I don't think a Tiger upset is in the cards.