Maine Black Bears (10-21-2, 6-17-1 HEA, #26 in the pairwise)
Finished 8th place in Hockey East
Outscored 16-2 in 3 games vs. BC this year
Leading scorer is Audra Richards with 22 points


--AT--


Boston College Eagles (34-0-0, 24-0-0 HEA, #1 in the pairwise)
Can clinch #1 national seed with a sweep this weekend
Completed first perfect regular season in WHEA history
Alex Carpenter and Haley Skarupa are #1 and #3 nationally in scoring


Date and Time: 2:00 PM, Saturday, February 20, 2016

Place: Kelley Rink at Conte Forum, Boston, Mass.
Official Vermont Twitter Feed:
@bcinterruption @joegrav @salzano14 @laurbear90 @arthurbailin
It's Playoff Time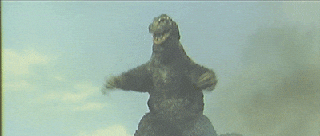 Previews
Send Us Your Thoughts:

Will you be watching as BC women's hockey begins its postseason run? Will the Eagles do what's expected of them and easily dispatch Maine in the quarterfinals to start things off? Leave us your thoughts either in a comment here or over on Twitter. Let's go Eagles!