Another game, another close loss for the Boston College Eagles. Let's take a look at what went wrong and what went right yesterday at Papa John's stadium.
Steven Daniels
Steven Daniels: He deserves his own category after having one of the biggest games we have seen by a BC defensive player in a long time. He was EVERYWHERE in this game, making two sacks, four tackles for loss, and big hits on the running game. Singe handily he kept the Eagles in the game during a rough stretch during the first half. He came into this season projected to be a solid contributor on defense, but I don't think many people predicted he would evolve into a game changing linebacker.
CHEERS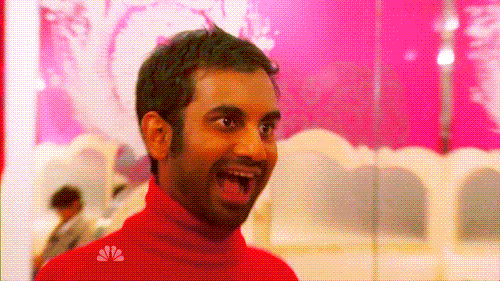 Isaac Yiadom: For years BC fans have ached for a shut down corner, something the Boston College defense really has never had (sans maybe Will Blackmon). After the last couple of week it's clear that Isaac Yiadom is that, or is at least on the road to becoming that. His technique is fantastic, as he shutdown James Quick holding the star wide receiver to three catches for 39 yards. He also had a great pass deflection on one on one coverage, and of course had the huge interception in the end zone.
Matt Milano: Another big game for the linebacker, who has now strung together a sizable chunk of games where he has been all over the field making plays. Of course he had his sacks, but I think the biggest play that Milano made was when BC had Louisville pinned at their own goal line and the Louisville QB (I believe it was Lamar Jackson) took the ball up the middle, but Milano stopped him just inches from the 1st down line. It was a huge tackle at a critical spot, something Milano is really getting a knack for.
Harold Landry: As Eric Hoffses said during the game, I am starting to worry a little about Landry's inability to keep the contain on pass rushes, but still, putting that aside he is a play maker and yesterday's game was an excellent example of that. Great awareness on that fumble to pick it up and rumble down the sideline, with pretty solid speed as well.
Connor Wujciak/Truman Gutapfel: Again, the rush up the middle by Jeremy Smith for 50+ yards was brutal, and the field goal that came from it was the deciding factor, but watching this game I refuse to blame the loss on the defense. For the most part the pair of defensive tackles had that pocket collapsing on the Louisville quarterbacks and they were stuffing the run. Were they perfect? No. But the forced fumble kept BC in the game.
Connor Strachan: Just like Milano and Stevens it was a huge game for Stachan who finished the game with nine tackles, 2.5 tackles for loss, and a sack.
JEERS
The Offensive Line: This could be a post all by itself. What an absolutely brutal game by the front five of the offensive line. On pass block they were getting blown off the ball on almost every play, giving either Troy Flutie/Jeff Smith little to no time to make any read, let alone step into their passes. On the run there were little or no holes for the backs to attack, as the defenders were everywhere when the ball was snapped. The strip sack on Jeff Smith was almost all on the offensive line (Smith should have felt the pressure), but it came on a completely blown assignment by Harris Williams. A lot has been made on the youth making mistakes, and believe me they have, but Williams who should be the leader seems to being making a lion's share of them. He doesn't look right, rigid, and overwhelmed on the line. At this point should Addazio consider moving him out of the rotation? Honestly I believe it's a conversation that needs to happen.
Myles Willis/Marcus Outlow It's not their fault that they were running into a brickwall of defenders on every run, just needed to highlight how little success BC had on the ground. When the offensive line is struggling and the defense isn't respecting the pass, these types of games are going to happen.
The Playcalling: Honest question, when your offensive line literally cannot hold a block, both of your quarterbacks are horribly inaccurate, and the secondary is sitting on the underneath stuff/run on every play, what do you do? Don't say "stretch the field" because the way the offensive line is playing that is impossible. Don't say "bubble screen" because with defenders only rushing four (because that's all they need to) they will get picked off or demolished. This seems like a Catch-22 right now with BC, and this is not to make excuses for the coaching staff, it's their job to figure this out. But at this point, what they are trying isn't working, and no matter what quarterback you throw back there, I don't care if it's Matt Ryan, they will not be successful. Can the coaches figure out something that will work given the struggles/injuries at multiple positions? We will have to wait and see.
The Quarterbacks: Brutal games for both Jeff Smith and Troy Flutie. This was a game that highlighted the deficiencies of both QBs. Smith tried to move the ball, but after a while of futility he started to overthink almost every decision. Totally natural for a freshman to do this, especially when nothing is working. Flutie on the other hand was horribly inaccurate, and slow throwing the football. Not a good sign for a pocket passer who can't move with his feet. Long term I don't think either of these quarterbacks are going to factor much into BC's long term plans. Darius Wade, as long as he stays healthy should be QB1 going into fall, with true freshman (and early enrollee) Anthony Brown nipping at his heels.
Injuries: Tough to lose Kamrin Moore, who had put together a break out season. It looked bad too as he was carted off, have to imagine that this was a severe injury that may require numerous games off if not the whole season. Tyler Rouse also received what looked like another concussion and missed most of the game. That is disconcerting because he got his clocked cleaned again Northern Illinois earlier this year.