vs. 
Boston College Eagles (2-0-1, 0-0-0 HEA) @ Colorado College Tigers (0-4-0, 0-0-0 NCHC)
Time: 9:37 PM
Date: Friday, October 23, 2015

Place: Broadmoor World Arena, Colorado Springs, Colo.

Capacity: 3,000


Pairwise Rankings: BC #30, CC #44
Goals Per Game: BC 4.00 (9th), CC 2.25 (37th)
Goals Allowed Per Game: BC 1.00 (2nd), CC 3.75 (43rd)

Excitement Level:
6/10: 
Some people are like Animal; they're going to be irrationally excited for every hockey game. Others are like Gonzo, and may only be vaguely aware that these games are even happening.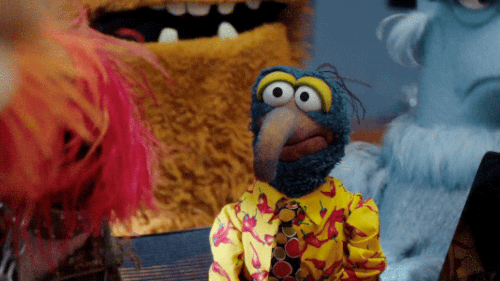 Send Us Your Thoughts:
Heading to the game tonight in Colorado? Watching along with us at home? Send us your thoughts. Leave a comment here or interact with us on twitter over at 
@bcinterruption
. Let's get this weekend series off on the right foot!