Last night, Stewart Mandel ranked the NCAA basketball Sweet 16 teams in order of likability, so as to help people whose brackets have been destroyed know who to root for the rest of the way.
Having some pretty extensive thoughts on our friends and foes in the college hockey world, BCI's hockey staff decided to take a crack at ranking the NCAA hockey tournament field in order of likability. While we're all rooting for the Eagles to land in Tampa for the Frozen Four, it can't hurt to have a backup plan.
So, here's your list, as ranked by Joe Gravellese, Grant Salzano, Laura Berestecki, Arthur Bailin, and blogdad Emeritus Brian Favat:
1. Boston College: Average Ranking 1.0
I mean, obviously. Otherwise you can go ahead and leave now.
2. Northeastern: Average Ranking 3.2
Lots of love for the Huskies in our poll, with respondents calling them "the feel good story" [AB] and "the Cubs of Hockey East" [BF]. They will likely be the choice of many neutrals watching the tournament. Can they keep up their crazy run?
They deserve these good times given what usually goes on in the Northeastern hockey world.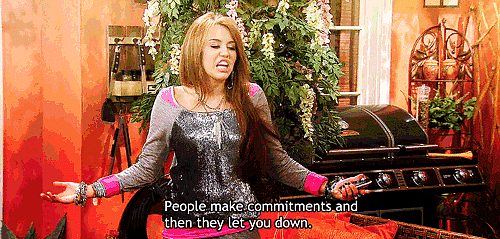 t3. Providence: Average Ranking 4.6
As Brian put it, "they did us a solid last year," and for that we are eternally grateful. That said, Laura points out they would have been higher on her list (she had them #5) if not for their creepy dalmation faux-mascot. Also, their real mascot is pretty creepy too. But really though, we like Providence.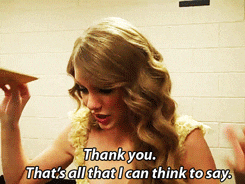 t3. RIT: Average Ranking 4.6
There's really no reason not to root for RIT, but their ranking was anchored down by Brian's protest vote of 11th place in honor of #NeverRITForHockeyEast (waves at Enzo). RIT has a fun, dedicated fan base, has the underdog thing going on, and has had a tendency of knocking teams off this time of year. They did it just last week in riding the wave to the NCAA tournament despite RMU's dominance of Atlantic Hockey in the regular season.
We'll also never forget our interactions with RIT fans in Detroit. Simply a blast.
5. UMass Lowell: Average Ranking 5
The staff here at BCI have a well-known fan-crush on Lowell and coach-crush on Norm Bazin, so it was a little weird to see them "only" at #5 the final list. The culprit? Despite everyone else having them 3rd, 4th, etc., Bailin voted them 10th. What gives, Bailin?
As a sneak preview of an offseason feature to come on BCI, when comparing Hockey East teams to Parks and Recreation characters, Lowell is Leslie Knope. Maybe a little annoying. Kind of an overachiever. But pretty much everyone likes them, right?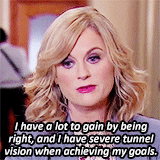 6. Denver: Average Ranking 5.8
Denver is another team we love here at BCI, with our well-known alliance holding strong with @LetsGoDU (we have officially endorsed Denver as our men's lacrosse team of choice, for instance). But, we are also very, very Eastern-biased. Obviously. Also, Brian downvoted them because they're one of the programs BC is looking to catch in number of national championships.
Denver is almost always a fun hockey team to watch as a neutral. In Dylan Gambrell, Trevor Moore, and Bruins draft pick Danton Heinen, they have three of the most exciting forwards in the tournament. Keep an eye on them.
The Pioneers are kind of our western doppelganger anyway. Mad respect. #MaroonAndGoldAlliance

7. Yale: Average Ranking 7.2
Yale is another program we hold much appreciation for after they beat Minnesota and North Dakota en route to the Frozen Four in 2013. That kind of stuff earns you permanent brownie points. Nice work, Yale. Also, Yale goalie Alex Lyon is a beast.
8. Ferris State: Average Ranking 8.6
Ferris State is pretty nondescript and non-offensive, so naturally they ended up right in the middle of the pack. We are still very, very sorry about Grant's arrogant prediction that BC would beat FSU by 5 goals in 2012.
9. Quinnipiac: Average Ranking 8.75
The feeling that Quinnipiac could soon be Hockey East brethren led Brian to vote them #2. Bailin has them down the bottom of the list. Everyone else has them lower-middle. I think the general opinion is that we'd all like to have them as a team to regularly root against. Stay off SportzEdge and USCHO if you don't want them and their fanbase to slide down your list. (Actually, stay off USCHO is always good advice.)
10. St. Cloud State: Average Ranking 9.2
We have no reason to actively dislike St. Cloud State, but Joe kind of misses when they had never won an NCAA tournament game before, because that was always a fun narrative to watch in March. Also, the Ballad of Random St. Cloud Guy the last few years at Hobey time has been a little nauseating.

11. Minnesota-Duluth: Average Ranking 10
Donna Carpenter from Runnin' With The Dogs is one of our favorite hockey bloggers, but UMD has a few things working against it that are hard to overcome: being in the West, being in Minnesota, having won a national title recently enough that it would be less fun than someone new/random winning, and also the fact that the Minnesota-Duluth women beat BC in double overtime at the 2007 Frozen Four. Yes, we are still mad about that.
12. Harvard: Average Ranking 11
Harvard was a pretty polarizing choice. Joe and Laura both had them in their top half. Laura points to the endearingly ancient Bright Landry Center, and how a game there was once delayed due to the zamboni being broken. Joe points to the fact that they're a Boston team that isn't BU. Also, everyone likes Jimmy Vesey, the superstar senior who decided to come back for one last run at a title rather than go pro.
But, there were some compelling counterpoints. "They're the team BC is playing in the first round, soooo..." says Brian. "F Harvard," says Grant.
t13. Michigan: Average Ranking 12.2
Their team is actually pretty dang fun to watch because they just score and score and score and don't worry about silly things like defense. But they're Michigan. You can't really root for Michigan unless you're a Michigan fan. Nothing personal.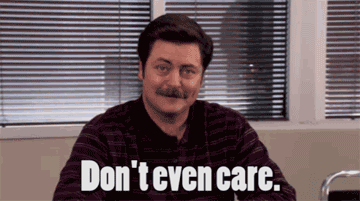 t13. North Dakota: Average Ranking 12.2
It was a bit of a mild upset that North Dakota wasn't clearly and firmly the 3rd to lowest choice, and is a testament to the fact that it's been too long since BC and the Fighting Hawks have played regularly. Hopefully next year's MSG game rekindles that fun rivalry (which does feature a healthy dose of #respect, but really though, they can go ahead and lose, preferably to Northeastern).
15. Notre Dame: Average Ranking 14.6
2nd-to-last on 3 of 5 ballots, with Laura pointing out that they're alarmingly close to BU. Bailin even put them on the bottom. Brian still puts Michigan and North Dakota behind them, because he remembers the good old days when Notre Dame hockey didn't really exist.
16. BU: Average Ranking 15.4
Naturally.