The 2016 Beanpot has arrived, and all four teams come in to it feeling pretty good about their chances at lifting the storied trophy. Boston College looks to remain hot after cruising past a very good Notre Dame team with a comprehensive 4-0 victory on Friday night. The Eagles' quest for a 20th Beanpot title gets underway tonight in the tournament's curtain-opening game, a 5 PM tilt vs. Harvard. Can the Eagles advance to another Beanpot final or will Harvard continue their push for their first crown since 1993?
Week One Schedule
Harvard vs. Boston College - 5 PM - NESN, TSN, WEEI 850 AM
Northeastern vs. Boston University - 8 PM - NESN, TSN
Week Two Schedule
Consolation Game - 4:30 PM
Championship Game - 7:30 PM - NESN, TSN
BC's game will be on WEEI 850 AM.
THE MATCHUP


| | BC | Harvard | BU | NU |
| --- | --- | --- | --- | --- |
| Record | 17-4-4 | 12-4-3 | 14-7-4 | 9-12-4 |
| Pairwise | 6 | 5 | 8 | 28 |
| KRACH | 6 | 4 | 9 | 29 |
| Last Beanpot Title | 2014 | 1993 | 2015 | 1988 |
| Goals per game | 4.16 (4th in NCAA) | 3.84 (6th) | 3.60 (8th) | 2.80 (23rd) |
| GA per game | 1.80 (5th) | 2.32 (15th) | 2.64 (22nd) | 2.72 (27th) |
| Record vs. other Beanpot schools | 2-0-2 | 0-1-0 | 4-1-1 | 0-3-1 |
| Streak | Unbeaten in last 7 | 3 game win streak | Unbeaten in last 4 | Unbeaten in last 8 |

Storylines
1988:

The biggest storyline going in to any Beanpot is always Northeastern's now epic quest to finally win a Beanpot title for the first time since 1988, a losing streak so long and seemingly mathematically impossible in a four team tournament that it sort of makes us forget about the fact that Harvard is riding an impressive streak of futility as well. It seems like an annual rite of passage that the Huskies get hot around this time of year and give their fans hope that this could be the year for them to win the Beanpot. It's happened again: NU is unbeaten in their last 8, with their last loss coming to BC back in November.

BC's health:

The Eagles rarely, if ever, have skated with a full lineup this season, with Friday night being no exception as Chris Calnan was out. IF Calnan returns tonight, and IF nobody else we don't know about pops up with an injury between now and 5 PM, BC will have a relatively clean bill of health (aside from Chris Birdsall and Brendan Silk), and they'll be able to roll four full lines against Harvard—something that could be key against a Harvard team whose top unit is possibly better than anyone's.

Matchups with Vesey:

Harvard's Jimmy Vesey is the Beanpot's best player and a bona fide Hobey Baker Award candidate. It'll be interesting to see how BC attempts to shut him down, along with

his linemates Kyle Crisuolo and Alex Kerfoot (a one time BC target who opted to don the Crimson instead). Those three have combined for 34 of Harvard's 73 goals this season and are the only Harvard forwards averaging over a point per game. BC will have the benefit of last change and we'll see how York & co. choose to match up against the Crimson's top line.
Amy Poehler's Opinion of Beanpot Monday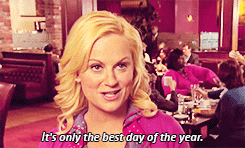 #CATPREDICTIONS: By the cats of the Gifford Cat Shelter
We did the whole dang thing live on Youtube from the Gifford Cat Shelter this week... watch below


Spoiler alert...the cats pick BU to win the Beanpot. Boooooo....


You can visit the game predicting cats at 
The Gifford Cat Shelter,
30 Undine Road in Brighton. Founded in 1884, it's the nation's oldest no kill and cageless shelter.
Predictions Contest
Special rules for the Beanpot prediction contest!
Predict the correct tournament winner...9 points
Predict the correct semifinal winner...2 points
Predict another finishing position correctly other than first...3 points
Name
Predictions
GPS:
Points
Grant Salzano

BC over Harvard
BU over NU

3rd > Harvard over NU

Champ > BC over BU

Attending the final! Hopefully BC's there too
23

Joe Gravellese
BC over Harvard
NU over BU

3rd > Harvard over BU
Champ > BC over NU
Up in the balcony.
20
Laura Berestecki

BC over Harvard
BU over NU

3RD > Harvard over NU

Champ > BC over BU

Presumably somewhere at the TD Garden
20

Arthur Bailin

BC over Harvard
BU over NU

3rd > Harvard over NU

Champ > BC over BU

16
AJ Black

BC over Harvard
BU over NU

Champ > BU over BC

24
John Fidler
Harvard over BC
NU over BU

3rd > BC over BU
Champ > Harvard over NU
Picking the first ever NU vs. Harvard "dream final"
16
The Gifford Cats

Harvard over BC
BU over NU

3RD > BC over NU

Champ > BU over Harvard

Meow
20
New "Dan Rubin" Guy

BC over Harvard
BU over NU

3RD > Harvard over NU

Champ > BU over BC



19

Caleb Childers

7
Kwani Lunis


0
Bridget Klish



0
Brian Favat
0
Staff Prediction Summary:
BC (4) BU (3) Harvard (1) NU (0)
Leave your thoughts and predictions on the Beanpot below. Will BC show superiority over the other Boston teams? Will Harvard fire an opening salvo on their possible road to major national hardware? Will BU retain the crown? Will Northeastern plunge us all into a dark and mysterious world?