UConn Huskies (8-14-2, 4-8-2 HEA, #46 in the pairwise)
Starting goalie Rob Nichols likely out due to ankle injury
Tied for 6th place in Hockey East 
10th in HEA in CF% (47.5%)
--AT--
Boston College Eagles (16-4-3, 9-1-3 HEA, #8 in the pairwise)
Have not won back to back games since November 24 & 28 
Thatcher Demko leads HEA in SV%, GAA
#1 penalty kill in HEA at 86.1%
Date and Time: 7:00 PM, Saturday, January 23, 2016

Place: Kelley Rink at Conte Forum, Boston, Mass.

TV:
n/a
Web Stream:
BCEagles.tv 
(LINK)
($$)  
Radio: BC IMGSports Radio Network, WEEI 850 AM (John Rish and Andy Powers on the call)
Radio: WZBC 90.3 FM Chestnut Hill (Scott HIll, Kyle Maslan, Anthony Iati and Evan Griesing on the call)
Follow Our Hockey Writers On Twitter:
@bcinterruption @joegrav @salzano14 @laurbear90 @arthurbailin
#ICEBUS GIF of the Day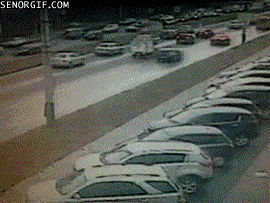 Previews
Send Us Your Thoughts:
Heading to Conte tonight to bask in the glow of #JY1K? Watching at home online? Hoping BC can finish the weekend strong? Send us your thoughts! Interact with BC Interruption here or on Twitter. Let's go Eagles!