The phrase "character win" gets overused in sports, such that it's been watered down. That's too bad, because Friday night's thrilling Boston College hockey victory over Denver was exactly that. In an extremely tight, even and competitive matchup that probably deserved to end in a 3-3 tie based on the balance of play, some late heroics pushed BC to a huge win to end an emotional week for the hockey team.
Let's go to the tape and see just how it all went down.
9:04, 1st Period: DU GOAL,  Danton Heinen from Trevor Moore and Dylan Gambrell. 1-0 DU
Thatcher Demko's shutout streak was snapped at 206:02 when the Pioneers jumped out to an early lead on the strength of Boston Bruins draft pick Danton Heinen's opening goal.
A series of sweet, nifty passes got the BC defense scrambling, with Casey Fitzgerald ending up on his butt, either in a feeble attempt to block a potental Heinen shot in the slot or just from falling down trying to keep up with the tape-to-tape passes. Heinen's slick move to his backhand also got Demko flopped down on the ice, giving him all the time and space he needed to roof a backhander into the gaping net and put the Pioneers in to the lead.
For the first 15 minutes or so of the first period, Denver probably had the better of the play, though they weren't necessarily dominant. There were contrasting styles on offer; Denver was more apt to get the puck in deep and cycle in the BC zone, while the Eagles were moreso looking for quick chances on the break. The shots started to come a little more frequently for the Eagles late in the period, including one that managed to tie the game right before heading in to the locker room.
19:02, 1st Period: BC GOAL, Miles Wood from Austin Cangelosi and Thatcher Demko. 1-1

Despite outshooting the Pioneers in the first period 14-9, the tie score might have flattered BC a bit at this point in the game. But this is what can happen when you have a player like Miles Wood. You can't really see the start of the play from this GIF, but Thatcher Demko's save is kicked out to Austin Cangelosi, who finds the flying Wood with a quick pass up ice. The rest is just all Wood, completely torching the DU defender before an excellent finish to beat Evan Cowley and put BC on the board.
This goal completely changed the energy in the building. There basically was none beforehand, due to a combination of somewhat sluggish play as the two teams felt each other out, and a late-arriving crowd. But this goal electrified things quite a bit. BC got a few more shots off in the final minute period, and carried that momentum in to the second.
1:52, 2nd Period: BC GOAL, Teddy Doherty from Zach Sanford and Ian McCoshen, PPG. 2-1 BC
So much to like here. 1:44 in to the period, Denver takes an ill advised interference penalty in the offensive zone after Emil Romig set a pick. BC made them pay quickly. Ian McCoshen makes a hell of an effort to keep the puck in the zone and nudge it forward to Zach Sanford. Sanford draws a crowd and is able to dish it quickly to Teddy Doherty at the point, who just steps in and roofs it past Cowley glove side high to put the Birds on top for the first time. The Captain was fired up to put his team out front, but there was much work to do.
13:46, 2nd Period: DU GOAL, Danton Heinen from Trevor Moore and Dylan Gambrell, PPG. 2-2

The second period became a bit of a special teams battle, particularly during a four minute stretch that featured each team taking a pair of penalties. The BC penalty kill looked stout in its first two attempts, giving Denver absolutely nothing, including during a 1:55 stretch of 4 on 3 DU power play during which Jerry York chose to deploy two forwards and one defenseman the entire time.
Eventually, Denver's talent shone through and ended BC's stretch of PK dominance. The same three guys tic tac toe'd it through the BC D again, with Heinen once again doing the honors of scoring on Demko. The trouble started for BC when they had two players behind their own net sort of collide, Scott Savage and one other (presumably Steve Santini). Savage's clearing attempt was easily picked off by Gambrell, setting the scoring play in to motion.
At the end of two periods, BC and Denver felt like one of the most completely even games I'd witnessed at Conte Forum in quite some time. BC led 21-19 in shots on goal; the Eagles blocked one more shot than DU, 9-8; both teams were 1 for 3 in the power play; neither was really carrying the play. It would take a special burst of skill for BC to separate themselves from the Pioneers. They got it early in the third period.
2:38, 3rd Period: BC GOAL, Austin Cangelosi from Miles Wood and Chris Calnan. 3-2 BC

I was sitting with BCI's Coach John Fidler at the game, and during the second intermission, he said that one thing he was looking to see from this year's team is the emergence of The Man - the guy BC counted on to score a big goal in a big spot, pointing to past championship teams that did have a focal point, like Gionta, Gerbe or Gaudreau. He said that he saw the potential in Miles Wood to be "The Man." It didn't take long for Wood to make Coach look prophetic.
The camerawork here doesn't really do Wood justice, but this was just a really well executed play all around. Chris Calnan does the dirty work to kick the puck up to the speedy Wood and Cangelosi to bear down 2 on 1. Wood has options here and knows it won't be the easiest pass to thread it through to Cangelosi, but he picks the exact perfect moment to slide it across the ice, giving Cowley no chance to stop Cangelosi. BC takes the lead, but there's a lot more hockey still to be played.
16:05, 3rd Period: DU GOAL, Will Butcher from Danton Heinen and Dylan Gambrell, PPG. 3-3
I don't throw this comparison around casually, but—the third period played out in a way somewhat reminiscent of maybe an 80% quality version of the 2014 Northeast Regional final between BC and Lowell, probably the best college hockey game I've had the good fortune to witness. Both teams had scoring opportunities and had stretches where they had an opportunity to take control. BC had two key chances just before Denver's game tying goal—a power play at 14:08 that fizzled out, and a shorthanded bid about 20 seconds before this goal was scored in which BC had a 2 on 1 but Colin White fired a shot over the net.
DU made them pay, thanks to continued strong play from three of their best players. This wrister from WJC veteran Will Butcher finds its way through traffic and beats Demko to tie the score in the final minutes. Quite frankly, a tie would have been a fair result for both teams. But BC wasn't going to let that happen.

19:24, 3rd Period: BC GOAL, Matt Gaudreau from Colin White and Ryan Fitzgerald, GWG. 4-3 BC, FINAL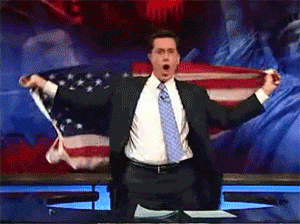 As BC and Denver dug deep in the final two+ minutes I was keeping a close eye on who BC rolled out to take each shift. By this point, the fourth line, which had done a fairly admirable job, was largely on the bench, and the Eagles were relying heavily on (of course) the new de facto first line of Wood, Calnan and Cangelosi. Those three came out for a key attacking zone draw with just over two minutes to go; two shifts later, the third line was out there, and it seemed to be setting up for Wood & co. to finish the game. But the third line kept the pressure up in the attacking zone and got Denver scrambling a bit, and they managed to make themselves the heroes.
Colin White carries the puck from behind the net and wisely just tries to stuff it home at this point rather than trying to do anything too fancy; Cowley makes the stop but leaves the puck sitting juicily for what felt like about three hours as Matt Gaudreau fought past his man, #11 Nolan Zajac, to get body position, put his stick down and beautifully slide this puck in to the back of the net, sending the Eagles into a jubilant celebration. As Don Cherry would say, KEEP YER STICK ON THE ICE, KIDS!
As I said in the quick postgame recap, you couldn't have drawn it up much better than this, with Matt Gaudreau, the kid given the opportunity to move up to one of BC's big three lines thanks to Jeremy Bracco's departure, moving in to that spot and scoring the game winning goal through dogged determination. There's been a lot of talk this week about commitment and having the right attitude to be a BC hockey player. There are few who embody that attitude better than Gaudreau, who has grinded it out throughout his BC career.
The game wasn't over; Denver had one more wild scramble in front of Demko as time expired, but BC held on in a pulse pounding finish:


Phew. The final clearance triggered a pretty hearty celebration by the Eagles around Thatcher Demko's net, and rightfully so. They had to go the distance to earn this win and they did just that. So did Denver, really. It was an excellent hockey game between two evenly matched teams, with shot attempts ending up at 47 for BC and 46 for Denver. Perhaps we'll see these two teams meet again later in the year—maybe in sunny Florida?
BC has a couple of days to feel good about this one but needs to get right back to work on Tuesday night in their league opener against UMass. With four more consecutive home games against UMass, Maine (x2) and Michigan State coming up, we'll see if BC can continue their hot start to the season.