Team Name: Wake Forest Demon Deacons
Conference: ACC
Head Coach: Danny Manning, 1st year. Compiled a 38-29 record (.567), 21-11 in conference play in two seasons as the head coach at Tulsa.
SB Nation Community: Blogger So Dear
Last Year Record: 17-16 (6-12), tied 11th ACC
Final Kenpom Ranking: 118
Key Losses: Travis McKie (10.7 ppg, 4.1 rpg, 1.3 apg), Coron Williams (10.2 ppg, 2.2 rpg, 1.2 apg), Tyler Cavanaugh (8.8 ppg, 3.8 rpg, 0.7 apg, transferred to George Washington), Arnaud William Adala Moto (6.9 ppg, 5.2 rpg, 0.6 apg, transferred to Towson)
Key Returnees: Codi Miller-McIntyre (12.6 ppg, 3.0 rpg, 4.2 apg), Devin Thomas (11.1 ppg, 7.5 rpg, 1.5 apg)
Additions (Transfers, Recruits): Darius Leonard (senior grad transfer from Campbell, Raleigh, N.C.), Mitchell Wilbekin (freshman from Gainesville, Fla.), Greg McClinton (redshirt freshman from Winston-Salem, N.C., back from a torn ACL), Rondale Watson (freshman from Lewisburg, W.V.), Konstantinos Mitoglou (freshman from Thessaloniki, Greece), Cornelius Hudson (freshman from Durham, N.C.)
Game vs. BC: March 7, 2:00 p.m., ACC Network
Projected Starting Lineup:
PG Mitchel Wilbekin, freshman
SG Codi Miller-McIntyre, junior
SF Greg McClinton, freshman
PF/C Devin Thomas, junior
PF/C Darius Leonard, junior
He's a Dude: Codi Miller-McIntyre, junior shooting guard. Wake's leading scorer from last season averaged 12.6 ppg and 4.2 apg in 32 games last year for the Demon Deacons. His impact on the three BC games he's played in has been pretty minimal, all things considered. For whatever reason I feel like Miller-McIntyre has already been at Wake Forest for, like, 5 years. I don't know why.
All-Time Series vs. Boston College: 11-6 BC
First Meeting: Boston College 67, Wake Forest 64 (March 15, 1981)
Last Meeting: Boston College 80, Wake Forest 72 (March 1, 2014)
Last Meeting at Conte: Boston College 66, Wake Forest 63 (February 13, 2013)
Last Five Meetings:
W - Boston College 80, Wake Forest 72 (March 1, 2014)
W - Boston College 66, Wake Forest 63 (February 13, 2013)
L - Wake Forest 75, Boston College 72 (January 12, 2013)
L - Wake Forest 85, Boston College 56 (February 25, 2012)
L - Wake Forest 71, Boston College 56 (January 21, 2012)
How they match up with Boston College: BC has done a decent job of containing Miller-McIntyre in the three games they've faced the junior shooting guard. It's junior forward Devin Thomas that really had his way with the BC defense last year, finishing with a game-high 18 points (including 12-of-16 FT shooting) and 3 boards. It will be interesting to see how BC defends Wake's front court tandem of Thomas and Leonard, which may very well cause mismatch issues for BC. Hopeful that some rotation of Clifford, Diallo, Caudill and Magarity (?) will be enough to contain the Demon Deacon big men.
GIF if Boston College wins:
GIF if Boston College loses: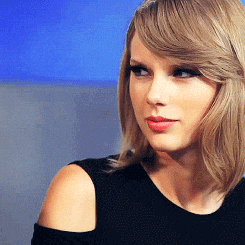 Way Too Early Prediction: ¯\_(ツ)_/¯
Last regular season game of the year and first BC-Wake game ... after both BC and Wake have played four other ACC programs 2x in the season already (thanks conference expansion!). Who the hell knows, man.
Wake's filled with a bunch of unknowns / x-factors. BC has more established players by my estimation, but who knows if everything will click with the two 5th years transfers and Idy Diallo. Anyway, both of these teams have an entire season to figure things out which makes predicting this game virtually impossible in late October.