The Boston College Eagles, after dropping three straight games at the Wooden Legacy look to stay above .500 as they take on the Penn State Nittany Lions
What To Watch For
Shooting The Basketball: I don't really think we need to go in depth on this one. BC was abysmal from the field against Santa Clara. That sunk them against Santa Clara, and it will definitely sink them against Penn State.
Rebounding: Penn State has been out-rebounded over five games, and Penn State has not played anyone particularly competitive. This would be a good game to get back on the rebounding train.
Getting Back Into A Rhythm: Blame it on jet-lag, blame it on an empty Honda Center, blame it on the tournament schedule, blame it on whatever you want. BC did not settle into a rhythm against Santa Clara. The game was largely disjointed, and that hurt BC overall.
Random, Possibly Incorrect Fact From Penn State's Wikipedia Page
Including University Park, Penn State has 20 campuses spread out around the Commonwealth of Pennsylvania.
Non-Alcoholic Beverage of The Game
Well, I'm back up at school. As far as root beers go, this is a good one. It is also readily available at the Star Market that is located across the street from my apartment, so it wins the "I'm too lazy to go far to get something to drink because I am lazy" award.
Rating The Mascot
I have many friends at Penn State, to say nothing of three of my family members who currently attend the University Park campus. With that in mind, and with all the love I have for all of my friends and family at Penn State, I can honestly say that this looks like something I would wear to bed. No oversized head? No oversized shoes? Honestly Penn State, do better. 0/10
Am I being overly negative? Probably.
Sorry,Taylor.

I can't help that I am a mean person sometimes.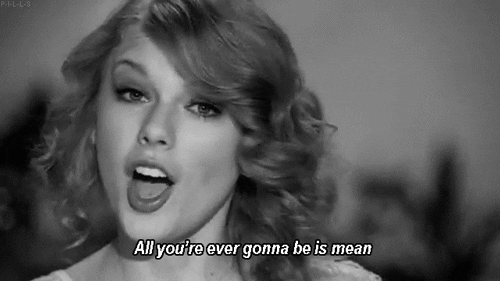 I'm trying not to be though.
(It should be noted Taylor Swift is from Wyommsing, Pa. The town is 2:31 from Penn State's campus, assuming the Pennsylvania Turnpike is moving, which is not a guarantee.) (and yes, I do listen to Taylor on a regular basis. #noshame)
That said, this logo is awesome:
Who Would Win In A Fight, An Eagle or a Lion?
Objectively, probably a Lion.
Stupid Thing That I Wrote On The Santa Clara Gamethread
ugh.
Can BC Win These Games?
It all depends on how ready, willing and able the team is to get past Sunday's debacle. If they get past it, the game is winnable. If not… well…
Philadelphia Big 5 Update You Don't Care About
Penn actually won a Big 5 matchup (against La Salle). What is life?
Also, it should be noted that I did not make any jokes in this prediction piece about confusing Penn and Penn State, even though the two are often confused. Seriously.
Final Thoughts and Predictions
Can I honestly pick BC after the game on Sunday?
No. Penn State wins 75-40
Writer
Pick
Explanation
Points
Arthur

75-40 Penn State

I will be on press row.
5
Joe

BC: 74

Penn State: Residual uneasiness

BC Wins

5
Grant

65-56 BC

BC gets 65, and Penn State gets the same number but turned the other way
3
A.J

60-50 BC

4
Dan

68-62 Penn State

I have no faith in winning a power conference game this year.

New Guy also gets the bonus point for being closest to the spread for Michigan State.

6
Laura

BC 67  Penn 60

(ed. note: see?)
3
John "Coach" Fidler

66-63 Penn State

neither team is good, but right now, Penn State will play harder though

4
Caleb
N/A
*crickets*
1
Kwani
N/A
*crickets
1
Jeff
N/A
*crickets*
0
Bridget
N/A
*crickets*
0
Brian
31-30 Penn State

0