Team Name: North Carolina Tar Heels
Conference: ACC
Head Coach: Roy Williams, 306-89 (.775) overall, 130-50 (.722) ACC in 11 season with the Tar Heels.
SB Nation Community: Tar Heel Blog
Last Year Record: 24-10 (13-5), tied third place in the ACC
Final Kenpom Ranking: 27
Key Losses: James Michael McAdoo (14.2 ppg, 6.8 rpg, 1.7 apg), Leslie McDonald (10.4 ppg, 2.0 rpg, 1.5 apg)
Key Returnees: Marcus Paige (17.5 ppg, 3.2 rpg, 4.2 apg), Brice Johnson (10.3 ppg, 6.1 rpg, 0.9 apg), J.P. Tokoto (9.3 ppg, 5.8 rpg, 3.0 apg), Kennedy Meeks (7.6 ppg, 6.1 rpg, 0.8 apg), Nate Britt (5.1 ppg, 1.4 rpg, 2.4 rpg)
Additions (Transfers, Recruits): Theo Pinson (freshman from Greensboro, N.C.), Joel Berry II (freshman from Apopka, Fla.), Justin Jackson (freshman from Tomball, Texas), Stilman White (sat out last two seasons, from Wilmington, N.C.), Justin Coleman (walk-on from Raleigh, N.C.), Sasha Seymore (walk-on from New Bern, N.C.)
Games vs. BC: February 7 in Chestnut Hill, 3:00 p.m., ACC Network
Projected Starting Lineup:
G Marcus Paige, junior
G/F Justin Jackson, freshman
F J.P. Tokoto, junior
F Brice Johnson, junior
F Kennedy Meeks, sophomore
He's a Dude: Marcus Paige, junior guard. Paige torched the Eagles last year for 21 points and 4 assists to pace the Heels past BC, 82-71. BC made a game of it, connecting on 11 3-pointers, but it wasn't enough to sink UNC to the program's first 0-4 start to conference play in program history. The Heels' point guard was named this year Preseason Atlantic Coast Conference Player of the Year and is one of the best PGs BC will face all year.
Series: 11-5 North Carolina
First Meeting: North Carolina 96, Boston College 80 (March 18, 1967)
Last Meeting: North Carolina 82, Boston College 71 (January 18, 2014)
Last Meeting at Conte Forum: North Carolina 82, Boston College 70 (January 19, 2013)
Last Five Meetings:
L - North Carolina 82, Boston College 71 (January 18, 2014)
L - North Carolina 82, Boston College 70 (January 29, 2013)
L - North Carolina 83, Boston College 60 (January 7, 2012)
L - North Carolina 48, Boston College 46 (February 19, 2011)
L - North Carolina 106, Boston College 74 (February 1, 2011)
How They Match Up With Boston College: Not well. Just look at that projected starting lineup. The Tar Heels go 6-1, 6-6, 6-8, 6-9 and 6-9 and only feature one true guard in the starting lineup (Paige). The Heels are one of the bigger and more athletic teams BC will face all season. North Carolina doesn't rebuild, it reloads with a talented three-player freshman class--all of them named McDonald's All-Americans. That's not to say that UNC is rebuilding. Most of the key contributors from last year's NCAA Tournament Round of 32 team are back; one that strung together a 12-game ACC winning streak after an uneven start to the season.
GIF if Boston College wins: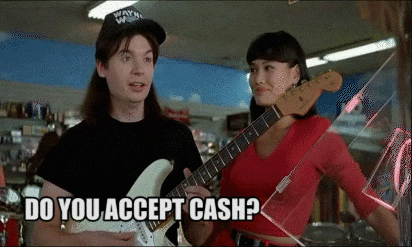 GIF if Boston College loses:
Way Too Early Prediction: North Carolina 85, Boston College 66
My prediction? Pain.