Team Name: Harvard Crimson
Conference: Ivy League
Head Coach: Tommy Amaker, 139-70 (.665) overall, 67-31 (.684) Ivy League in 8 seasons with the Crimson.
SB Nation Community: Mid-Major Madness
Last Year Record: 27-5 (13-1), first place in the Ivy League
Final Kenpom Ranking: 32
Key Losses: Laurent Rivard (9.9 ppg, 3.0 rpg, 0.8 apg), Kyle Casey (9.7 ppg, 5.6 rpg, 1.3 apg), Brandyn Curry (9.4 ppg, 3.0 rpg, 2.8 apg)
Key Returnees: Wesley Saunders (14.2 ppg, 4.6 rpg, 3.8 apg), Siyani Chambers (11.1 ppg, 2.4 rpg, 4.6 apg), Steve Moundou-Missi (10.5 ppg, 6.0 rpg, 0.6 apg)
Additions (Transfers, Recruits): Chris Egi (freshman from Markham, Ontario), Andre Chatfield (freshman from Lilburn, Ga.), Zach Yoshor (freshman from Houston, Texas)
Games vs. BC: January 14 in Chestnut Hill, 7:00 p.m., ESPN3
Projected Starting Lineup:
G Siyani Chambers, junior
G Alex Nesbitt, senior
G Wesley Saunders, senior
F Jonah Travis, senior
F Steve Moundou-Missi, senior
He's a Dude: Siyani Chambers, junior guard. The two-time All-Ivy League selection will serve as the Crimson's team captain in 2014-15. As a sophomore, Chambers averaged 11.1 points and 4.6 assists per game as the engine of the Crimson's offense. Became the first freshman in Ivy League history to earn All-Conference first team honors as a freshman. Was a bit limited in last year's win over BC, but absolutely torched the Eagles as a freshman (21 points on 7-of-12 shooting, 7 assists) in a 79-63 victory.
All-Time Series vs. Boston College: 32-15 Boston College
First Meeting: Harvard 42, Boston College 6 (January 15, 1906)
Last Meeting: Harvard 73, Boston College 58 (January 1, 2014)
Last Meeting at Conte Forum: Harvard 79, Boston College 63 (December 4, 2012)
Last Five Games:
L - Harvard 73, Boston College 58 (January 1, 2014)
L - Harvard 79, Boston College 63 (December 4, 2012)
L - Harvard 67, Boston College 46 (December 29, 2011)
L - Harvard 78, Boston College 69 (January 5, 2011)
L - Harvard 74, Boston College 67 (December 9, 2009)
How they match up with Boston College: Gone are Laurent Rivard, Kyle Casey and Brandyn Curry--all to graduation--but there's still enough talent on this roster that another 20+ win season and an Ancient Eight title are in the cards for the Crimson. Siyani Chambers makes the offense go and, combined with Wesley Saunders, are one of the more formidable backcourts that the Eagles will face this season. BC fans will be glad to see a guy like Casey, but Moundou-Missi should be able to make that leap as the Crimson's go-to forward.
Overall, this is a team that returns 14 letter winners and 7 seniors to a program accustomed to making the NCAA Tournament...a scary proposition for a program that's now lost six straight to the Crimson.
GIF if Boston College wins: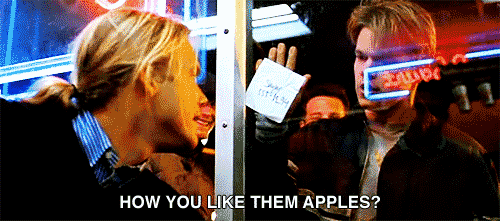 GIF if Boston College loses: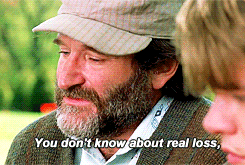 Way Too Early Prediction: Boston College 67, Harvard 65
This is the damn year.