Team Name: Providence Friars
Conference: Big East
Head Coach: Ed Cooley, 57-44 (.564) overall, 23-31 (.426) Big East in three seasons with the Friars.
SB Nation Community: Big East Coast Bias
Last Year Record: 23-12 (10-8), tied for 3rd Big East
Final Kenpom Ranking: 51
Key Losses: Bryce Cotton (21.8 ppg, 3.5 rpg, 5.9 apg), Kadeem Betts (12.3 ppg, 7.4 rpg, 1.2 apg), Josh Fortune (8.4 ppg, 3.0 rpg, 2.1 apg, transferred to Colorado)
Key Returnees: LaDontae Henton (14.0 ppg, 7.9 rpg, 1.7 apg), Tyler Harris (11.6 ppg, 5.1 rpg, 1.4 apg), Kris Dunn (3.8 ppg, 2.5 rpg, 5.0 apg), Carson Desrosiers (3.6 ppg, 4.8 rpg, 0.6 apg)
Additions (Transfers, Recruits): Junior Lomomba (Cleveland State transfer from Montreal, Quebec), Ben Bentil (freshman from Wilmington, Del.), Rodney Bullock (freshman from Hampton, Va.), Paschal Chukwu (freshman from Wesport, Conn.), Tyree Chambers (freshman from Bayreuth, Germany), Jalen Lindsey (freshman from Murfreesboro, Tenn.), Kyron Cartwright (freshman from Compton, Calif.), Tom Planek (freshman from Oak Park, Ill.)
Games vs. BC: December 5 in Chestnut Hill, 7:00 p.m., ESPN3
Projected Starting Lineup:
G Kris Dunn, sophomore
G Jalen Lindsey, freshman
F Tyler Harris, junior
F LaDontae Henton, senior
F Carson Desrosiers, senior
He's a Dude: LaDontae Henton, senior forward. The senior averaged 14 points and 7.9 rebounds per game in 35 games for the Friars last season. Recorded a double-double with 15 points and 13 rebounds versus Boston College. Might be the best rebounding wing/forward BC will face this season.
All-Time Series vs. Boston College: 59-49 Providence
First Meeting: Boston College 60, Providence 47 (January 24, 1946)
Last Meeting: Providence 82, Boston College 78 (OT) (November 8, 2013)
Last Meeting at Conte Forum: Boston College 71, Providence 68 (December 22, 2012)
Last Five Meetings:
L - Providence 82, Boston College 78 (OT) (November 8, 2013)
W - Boston College 71, Providence 68 (December 22, 2012)
L - Providence 64, Boston College 57 (December 8, 2011)
W - Boston College 88, Providence 86 (December 8, 2010)
W - Boston College 82, Providence 77 (November 28, 2009)
How they match up with Boston College: Gone is PC's star guard Bryce Cotton, who, after going undrafted in this year's NBA Draft, is playing for the Spurs' D-League affiliate. Cotton torched the Eagles a season ago, netting 28 points on 9-of-20 shooting (including 9-of-10 from the FT line) in an 82-78 overtime victory over BC in last season's opener. Cotton was a great guard and Providence will find it very difficult to replace his production in the backcourt, though Cooley will once again reload with one of the best recruiting classes in the country. Kris Dunn looks to step into the shoes left by Cotton at point, but injuries limited him to just four games last season. Freshman point guard Kyron Cartwright is part of a highly touted incoming freshman class who could also see some time at PG.
LaDontae Henton is back. The wing averaged 14 points and 7.9 rebounds in 35 games for the Friars last season. With Henton, Tyler Harris and Wake Forest transfer Carson Desroisers, the Friars return a lot of depth and experience in the front court. That said, Desroisers isn't much of a threat to score on the offensive end, and PC loses a lot of production from last year's Big East Tournament winning team.
GIF if Boston College wins: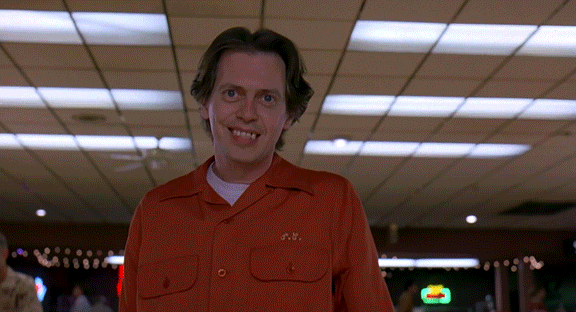 GIF if Boston College loses: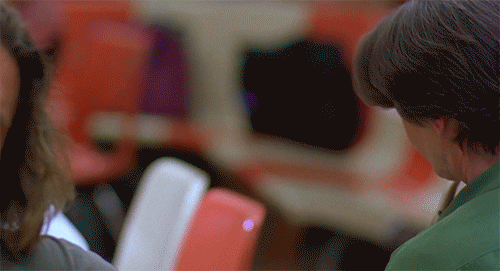 Way Too Early Prediction: Boston College 78, Providence 75 (OT)
Boston College hasn't lost to Providence at home since the 2003-04 season--winners of five straight home games in the series. The Eagles are also catching PC at the right time on the schedule, immediately following PC's trip to Kentucky to take on the preseason #1 Wildcats. These games always go down to the wire, but I'm having a hard time seeing how PC will replace Cotton's lost production without one or more freshmen stepping in right away and contributing. I like the Eagles to win another close one and avenge last year's overtime loss.