Team Name: Massachusetts Minutemen
Conference: Atlantic 10
Head Coach: Derek Kellogg, 109-86 (.559) overall, 47-49 (.490) Atlantic-10 in six seasons with the Minutemen.
SB Nation Community: Hustle Belt
Last Year Record: 24-9 (10-6), tied for 5th Atlantic 10
Final Kenpom Ranking: 54
Key Losses: Chaz Williams (15.6 ppg, 2.8 rpg, 6.9 apg), Sampson Carter (10.4 ppg, 4.8 rpg, 1.2 apg), Raphiael Putney (8.8 ppg, 5.4 rpg, 1.5 apg)
Key Returnees: Cady Lalanne (11.3 ppg, 7.9 rpg, 0.2 apg), Derrick Gordon (9.4 ppg, 3.5 rpg, 2.0 apg), Trey Davis (9.2 ppg, 2.6 rpg, 2.5 apg), Maxie Esho (8.9 ppg, 5.0 rpg, 0.4 apg)
Additions (Transfers, Recruits): Jabarie Hinds (West Virginia transfer, from Mount Vernon, N.Y.), Donte Clark (freshman from Charlotte, N.C.), Zach Coleman (freshman from Dallas, Tex.), C.J. Anderson (freshman from Memphis, Tenn.), Rashaan Holloway (freshman from Elmer, N.J.)
Games vs. BC: November 16 at TD Garden, 3:00 p.m.
Projected Starting Lineup:
G Jabarie Hinds, junior
G Derrick Gordon, junior
F Maxie Esho, senior
F Tyler Bergantino, junior 
C Cady Lalanne, senior
He's a Dude: Jabarie Hinds, junior guard. Hinds sat out last season after transferring from West Virginia. The 5-foot-11 guard started 26 of 32 games at point guard for the Mountaineers, averaging 7.4 points, 1.8 rebounds and 1.6 assists over 22.8 minutes per game. The addition of Hinds gives the Minutemen a huge boost to the backcourt and helps fill the void left by Chaz Williams.
All-Time Series vs. Boston College: 26-20 Boston College
First Meeting: Massachusetts 20, Boston College 15 (December 8, 1905)
Last Meeting: Massachusetts 86, Boston College 73 (November 13, 2013)
Last Five Meetings:
L - Massachusetts 86, Boston College 73 (November 13, 2013)
L - Massachusetts 82, Boston College 46 (November 21, 2011)
W - Boston College 76, Massachusetts 71 (December 4, 2010)
W - Boston College 79, Massachusetts 67 (December 23, 2009)
W - Boston College 85, Massachusetts 81 (December 6, 2008)
How they match up with Boston College: Even without Chaz Williams at guard and Sampson Carter and Raphiael Putney in the front court, the Minutemen return an experienced team in 2014-15. UMass is a popular pick to finish near the top of the Atlantic 10 this season. Hinds should help to fill the void left by Williams, while Cady Lalanne is one of the better centers in the conference. Lalanne torched BC last year for 27 points on 12-of-16 shooting, adding 12 rebounds in last year's 86-73 victory at the Garden.
UMass has a lot of depth in the backcourt but very little down low. Outside of Lalanne and Esho, there's not a ton of experience in the front court and it'll be interesting to see who steps up this season. BC doesn't have a ton of height either, but with a healthy Clifford, a legit, defensive 7-footer (Idy Diallo) and a renewed emphasis on defense under Jim Christian, BC should be able to limit the impact a guy like Lalanne had on last year's Commonwealth Classic at the Garden.
GIF if Boston College wins: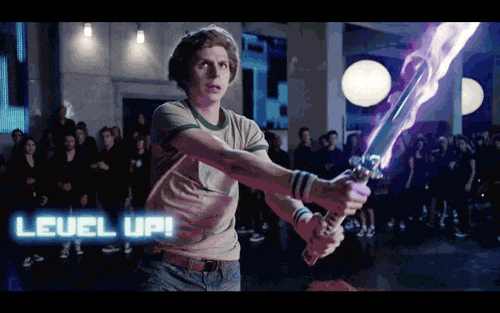 GIF if Boston College loses: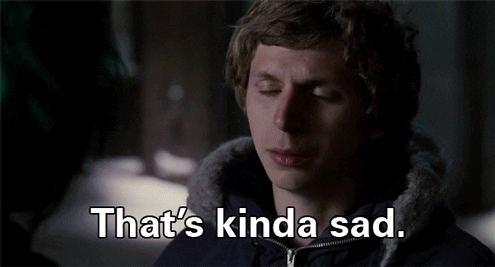 Way Too Early Prediction: Boston College 75, UMass 72
I really shouldn't, but for some reason I feel pretty good about this matchup. This is the second game of the season and, in both program's infinite wisdom, is back at the Garden instead of on a college campus (whatever). Even though it'll be a decidedly pro-UMass crowd at the Garden, I have a feeling Olivier Hanlan is going to take over and go on an early season tear. The combo of a healthy Clifford, Magarity and Diallo are able to limit the damage that Lalanne can inflict on the Eagles and BC ekes out a 3-point victory.