Team Name: Virginia Cavaliers
Conference: ACC
Head Coach: Tony Bennett, 106-60 (.639) overall, 48-36 (.571) in conference play in 5 seasons with the Cavaliers
SB Nation Community: Streaking The Lawn
Last Year Record: 30-7 (16-2), first place in the ACC
Final Kenpom Ranking: 4
Key Losses: Joe Harris (12.0 ppg, 2.9 rpg, 2.3 apg), Akil Mitchell (6.8 ppg, 7.0 rpg, 1.2 apg)
Key Returnees: Malcolm Brogdon (12.7 ppg, 5.4 rpg, 2.7 apg), Anthony Gill (8.6 ppg, 4.0 rpg, 0.4 apg), Justin Anderson (7.8 ppg, 3.2 rpg, 1.5 apg), Mike Tobey (6.4 ppg, 3.8 rpg, 0.2 apg), London Perrantes (5.5 ppg, 2.2 rpg, 3.8 apg)
Additions (Transfers, Recruits): Devon Hall (freshman from Virginia Beach, Va.), B.J. Stith (freshman from Lawrenceville, Va.), Marial Shayok (freshman from Ottawa, Ontario), Isaiah Wilkins (freshman from Lilburn, Ga.), Jack Salt (freshman from Auckland, New Zealand)
Games vs. BC: January 17 in Chestnut Hill, 2:00 p.m., RSN/NESN
Projected Starting Lineup:
G London Perrantes, sophomore
G Malcolm Brogdon, junior
G Justin Anderson, junior
F Anthony Gill, junior
C Mike Tobey, junior
He's a Dude: Malcolm Brogdon, junior guard. The All-ACC first team selection played in and started 37 games for the ACC champion Cavaliers, averaging a team-leading 12.7 points, 5.4 rebounds, 2.7 assists and 1.2 steals in 31.4 minutes per game. In Virginia's 77-67 win over BC last season, Brodgon torched the Eagles for 17 points, 11 rebounds, 7 assists and a steal--including four free throws down the stretch to hold off BC.
Series: 10-7 Virginia
First Meeting: Virginia 79, Boston College 69 (December 11, 1970)
Last Meeting: Virginia 77, Boston College 67 (February 5, 2014)
Last Meeting at Conte Forum: Boston College 53, Virginia 52 (March 3, 2013)
Last Five Meetings:
L - Virginia 77, Boston College 67 (February 5, 2014)
W - Boston College 53, Virginia 52 (March 3, 2013)
L - Virginia 65, Boston College 51 (January 26, 2013)
L - Virginia 66, Boston College 49 (January 26, 2012)
W - Boston College 63, Virginia 44 (February 26, 2011)
How They Match Up With Boston College: Virginia pulled off the rare double title last season, winning the ACC regular season and then following that up with an ACC Tournament title. The Cavaliers return most of the starters from that conference championship team--seven of the top nine scorers from last season--and look poised to prove that last season was no fluke with another strong season in 2014-15.
The Cavaliers play a stifling defense that is easily the best in the league. They simply make opponents work for every shot, while grinding it out on offense.
How far this Virginia team will go will likely come down to its scoring production. Joe Harris (12.0 ppg) is a significant loss, but Bennett hopes that the other starters from last year's team, as well as four-star recruits B.J. Stith and Isaiah Wilkins, can fill the void left by the second-team All-ACC guard. Malcolm Brogdon finished last season as the 'Hoos leading scorer, but he'll likely get even more attention this season with Harris gone.
GIF if Boston College wins: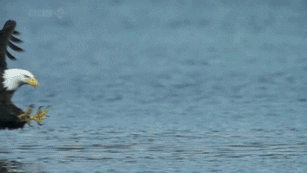 GIF if Boston College loses:
Way Too Early Prediction: Virginia 66, Boston College 58
Boston College put a scare into Virginia last year, in Charlottesville, no less. But Brogdon hit some clutch free throws (8-of-9 in total) to give the Cavaliers the victory. If BC gels early and in firing on all cylinders coming out of the non-conference portion of the schedule, the Eagles could put a scare into the defending ACC champs. I'd imagine this game is competitive for a half before Virginia pulls away late in the second.