Team Name: Syracuse Orange
Conference: ACC
Head Coach: Jim Boeheim, 948-319 (.748) overall, 14-4 ACC last season with the Orange in their first year in the conference.
SB Nation Community: Troy Nunes Is An Absolute Magician
Last Year Record: 26-10 (11-7), fifth place in the ACC
Final Kenpom Ranking: 16
Key Losses: C.J. Fair (16.5 ppg, 6.4 rpg, 1.3 apg), Tyler Ennis (12.9 ppg, 3.4 rpg, 5.5 apg), Jerami Grant (12.1 ppg, 6.8 rpg, 1.4 apg)
Key Returnees: Trevor Cooney (12.1 ppg, 2.1 rpg, 1.1 apg), Rakeem Christmas (5.8 ppg, 5.1 rpg, 0.7 apg), DaJuan Coleman (4.3 ppg, 4.2 rpg, 0.2 apg)
Additions (Transfers, Recruits): Mike Sutton (freshman from Norwich, N.Y.), Chris McCullough (freshman from Bronx, N.Y.), Kaleb Joseph (freshman from Nashua, N.H.), Carter Sanderson (Lipscomb transfer / walk-on from Nashville, Tenn.), Christian White (Monmouth transfer, will sit out per NCAA transfer rules, from Rochester, N.Y.), Doyin Akintobi-Adeyeye (sophomore walk-on from Uniondale, N.Y.)
Games vs. BC: January 20 in Syracuse, 7:00 p.m., ESPNU, February 11 in Chestnut Hill, 7:00 p.m., ESPN2
Projected Starting Lineup:
G Kaleb Joseph, freshman
G Trevor Cooney, junior
F Michael Gbinije, junior
F Chris McCullough, freshman
C Rakeem Christmas, senior
He's a Dude: Kaleb Joseph, freshman guard. Remember this guy? Joseph is a four-star rated recruit (Scout.com, Rivals.com, ESPN.com) from nearby Cushing Academy in Nashua, N.H. BC was in on Joseph but he decided to take his talents upstate (and I guess, who can blame him). The 46th best recruit in the 2014 class by Rivals.com, Joseph led his prep school to a 24-5 record and a NEPSAC Class AA Championship. The freshman had 9 points, 6 rebounds and 4 assists in last night's exhibition game win over Adrian, and a team-high 19 points in the win over Carleton.
Does Joseph become another in the line of local products to get away, destined to haunt the Eagles over the next four years?
Series: 41-24 Syracuse
First Meeting: Syracuse 78, Boston College 71 (January 30, 1959)
Last Meeting: Boston College 62, Syracuse 59 (OT) (February 19, 2014)
Last Five Meetings:
W - Boston College 62, Syracuse 59 (OT) (February 19, 2014)
L - Syracuse 69, Boston College 59 (January 13, 2014)
W - Boston College 65, Syracuse 60 (February 19, 2005)
W - Boston College 57, Syracuse 54 (March 11, 2004 at Madison Square Garden)
L - Syracuse 96, Boston College 73 (January 10, 2004)
How They Match Up With Boston College: How well Boston College does with this matchup depends on the health of Dajuan Coleman. The Orange center is rehabilitating a surgically-repaired knee and has been limited the past two seasons with lingering knee issues. If Coleman can't go this season, it's a significant blow to the SU front court. A center with bad knees stop me if you've heard this before.
Chris McCullough could spend some time at the 5 though his frame is more suited for the 4 (again, playing a PF out of position...sounds familiar). Reserve center Chino Obokoh could also see time spelling Rakeem Christmas, but he's also dealing with a lingering hip injury. SU is both banged up and not all that deep in the front court. That's a favorable matchup for guys like Clifford, Magarity and Diallo. If Christmas gets in foul trouble early and some of these other guys don't return to form, the Orange will be limited in what they can do in the paint.
Joseph will look to fill the big shoes left by Tyler Ennis, the Orange's one-and-done point guard drafted by the Phoenix Suns. Sharpshooting Trevor Cooney returns, though early indications are that he's struggled to find his shot in Syracuse's two exhibition games. The redshirt junior finished the season averaging 12.1 points a game, including a big 21-point outburst at BC last season.
6-foot-7 Michael Gbinjie should provide 'Cuse with a lot of production. The forward occasionally plays the wing, which could be a bit of a physical mismatch going against a guy like Patrick Heckmann.
The guards should once again be fine and Jacob should fill in nicely as the Orange's freshman phenom PG. It's really the Syracuse front court that'll be the one to watch this season. How far SU goes this season largely depends on it.
GIF if Boston College wins: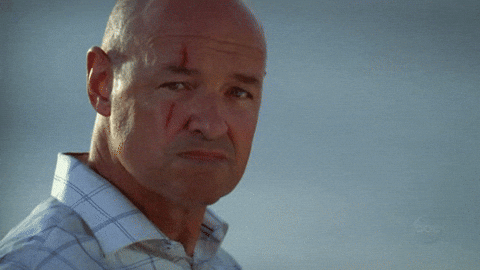 GIF if Boston College loses: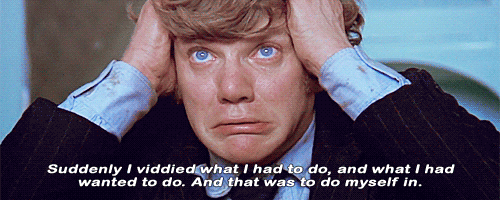 Way Too Early Prediction: Syracuse 70, Boston College 58 in Syracuse, Syracuse 75, Boston College 65 in Chestnut Hill
Syracuse will have revenge--and the #Orange Eagle--on its mind when the Eagles visit the Dome on January 20. Doubt history repeats itself and BC steals another one in Upstate. The Orange's return trip to the Heights goes a bit better for BC, but Syracuse pulls away late for a 10-point victory and an #OrangeEagle regular season sweep.