Team Name: Pittsburgh Panthers
Conference: ACC
Head Coach: Jamie Dixon, 288-96 (.750) overall, 11-7 ACC last season with the Panthers in their first year in the conference. 126-64 (.663) in conference play in 11 seasons between the Big East and ACC.
SB Nation Community: Cardiac Hill
Last Year Record: 26-10 (11-7), fifth place in the ACC
Final Kenpom Ranking: 19
Key Losses: Lamar Patterson (17.1 ppg, 4.9 rpg, 4.3 apg), Talib Zanna (13.0 ppg, 8.6 rpg, 0.5 apg)
Key Returnees: Cameron Wright (10.5 ppg, 3.3 rpg, 2.6 apg), Durand Johnson (8.8 ppg, 3.0 rpg, 1.4 apg), James Robinson (7.6 ppg, 3.1 rpg, 4.1 apg), Michael Young (6.0 ppg, 4.1 rpg, 0.9 apg)
Additions (Transfers, Recruits): Tyrone Haughton (Iowa Western CC transfer from Miami, Fla.), Sheldon Jeter (Vanderbilt transfer, from Beaver Falls, Pa.), Ryan Luther (freshman from Gibsonia, Pa.), Cameron Johnson (freshman from Moon Township, Pa.)
Games vs. BC: January 6 in Chestnut Hill, 9:00 p.m., RSN/NESN, February 24 in Pittsburgh, 9:00 p.m., ESPNU
Projected Starting Lineup:
G James Robinson, junior
G Josh Newkirk, sophomore
F Jamel Artis, sophomore
F Michael Young, sophomore
C Joseph Uchebo, junior
He's a Dude: Cameron Wright, senior guard. Wright is Pitt's top returning scorer (10.5 ppg), reaching double figures in 20 games last year. He's started 47 games over his career. The bad news for Pitt is that Wright broke his left foot earlier this fall and is expected to be out at least 10 weeks (a return slated for right before Christmas). Josh Newkirk is slated to fill Wright's spot at the 2 until he returns. Last season, Wright added 14 points and 6 rebounds on 6-of-9 shooting in Pitt's 66-59 win over BC.
Series: 29-18 Pittsburgh
First Meeting: Pittsburgh 76, Boston College 66 (December 18, 1959)
Last Meeting: Pittsburgh 66, Boston College 59 (February 26, 2014)
Last Five Meetings:
L - Pittsburgh 66, Boston College 59 (February 26, 2014)
L - Pittsburgh 72, Boston College 50 (February 28, 2005)
L - Pittsburgh 62, Boston College 53 (March 12, 2004)
L - Pittsburgh 68, Boston College 58 (January 28, 2004)
L - Pittsburgh 61, Boston College 48 (March 14, 2003)
How They Match Up With Boston College: The core of Jamie Dixon's first ACC squad is back. The Panthers return three starters and 12 letterwinners from a team that finished the year 26-10; fifth place in the conference. Pitt will have to replace the production lost with the graduation of Lamar Patterson and Talib Zanna, but there is a strong core of returning players that should help Pitt once again make some noise in the ACC.
James Robinson is back at point for the Panthers, having started 68 of 69 games in his first two seasons in Oakland. With Wright out for the first half of the year, Dixon will turn to guard Josh Newkirk at the 2, who came off the bench for the Panthers last season. Jamel Artis can play a number of positions but likely slots in at the wing. Michael Young is back for his second season after averaging 6 points as a true freshman. Pitt's only true center on the roster is Joseph Uchebo, a 6-foot-10 center from Nigeria. Uchebo was limited to just 9 games last season while recovering from a knee injury.
GIF if Boston College wins: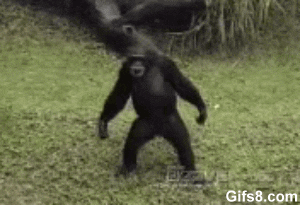 GIF if Boston College loses: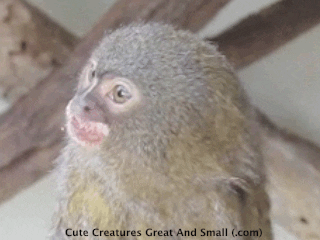 Way Too Early Prediction: Pittsburgh 75, Boston College 70 in Chestnut Hill, Pittsburgh 66, Boston College 59 in Pittsburgh
Pitt's physicality has been a matchup program for BC going back to the Big East days. The Eagles couldn't get over the hump last year, dropping a winnable 66-59 game in Chestnut Hill--the Eagles' seventh straight loss to Pitt. I don't see this team getting back into the win column vs. Pitt, but we may be pleasantly surprised.