Team Name: Miami-Florida Hurricanes
Conference: ACC
Head Coach: Jim Larrañaga, 66-36 (.647) overall in three seasons in Coral Gables, 31-21 (..596) in conference play. Previously at George Mason, where he went 273-164 (.625) overall and 165-79 (.676) CAA in 14 seasons.
SB Nation Community: State of the U
Last Year Record: 17-16, 7-11, 10th place in the ACC
Final Kenpom Ranking: 69
Key Losses: Rion Brown (15.5 ppg, 5.8 rpg, 2.3 apg), Garrius Adams (10.2 ppg, 4.8 rpg, 2.9 apg), Donnavan Kirk (7.5 ppg, 5.0 rpg, 0.2 apg), James Kelly (6.0 ppg, 3.7 rpg, 0.6 apg), Erik Swoope (5.0 ppg, 2.7 rpg, 0.5 apg)
Key Returnees: Manu Lecomte (7.7 ppg, 2.1 rpg, 2.3 apg), Davon Reed (6.6 ppg, 1.7 rpg, 1.2 apg)
Additions (Transfers, Recruits): Joe Thomas (graduate student transfer from Niagara, Miami, Fla.), Sheldon McClellan (Texas transfer, sat out last season per NCAA transfer rules, from Houston, Texas), Angel Rodriguez (Kansas State transfer, sat out last season per NCAA transfer rules, from Cupey, P.R.), Kamari Murphy (Oklahoma State transfer, will sit out this season, from Brooklyn, N.Y.), Ivan Cruz Uceda (Harcum College transfer, from Madrid, Spain), Ja'Quan Newton (freshman from Philadelphia, Pa.), James Palmer (freshman from Washington, D.C.), Omar Sherman (freshman from Duncanville, Texas), Chris Stowell (freshman from Exeter, N.H.)
Games vs. BC: January 10 in Coral Gables, 4:00 p.m., RSN/NESN, February 15 in Chestnut Hill, 6:30 p.m., ESPNU
Projected Starting Lineup:
G Angel Rodriguez, junior
G Deandre Burnett, redshirt freshman
G/F Sheldon McClellan, junior
F Omar Sherman, freshman
C Tonye Jekiri, junior
He's a Dude: Angel Rodriguez, junior guard. As a sophomore at K-State, Rodriguez averaged 11.4 points, 5.2 assists and 2.1 rebounds while starting all 33 games for the Wildcats. He would go on to earn All-Big 12 Conference Second Team honors. Shot 36.1 percent from the floor and 34.4 percent from three-point range. Immediately becomes one of the conference's top true point guards as Larranaga continues to stockpile impact transfers and junior college players.
All-Time Series vs. Boston College: 24-19 BC
First Meeting: Miami 72, Boston College 69 (December 4, 1962)
Last Meeting: Miami 69, Boston College 58 (March 15, 2013)
Last Five Meetings:
L - Miami 69, Boston College 42 (February 22, 2014)
L - Miami 69, Boston College 58 (March 15, 2013)
L - Miami 72, Boston College 50 (February 5, 2013)
L - Miami 60, Boston College 59 (January 16, 2013)
L - Miami 77, Boston College 56 (March 3, 2012)
How they match up with Boston College: With the BC program struggling as it has over the past few years, obviously there have been a lot of series that have gotten away from the Eagles. But the Miami series is one that stands out as one that really got away from BC. Boston College owned Miami for the better part of the 2000s, rattling off 13 straight victories from 2001 to 2008. Recently though it's been all Hurricanes. Miami has now won seven straight dating back to January 2011.
Those Hurricane teams were really physical with BC and owned the Eagles in the paint. It was just a total mismatch. Last year's Miami team was built very differently; more along the lines of what we'll see this year. Four Hurricane guards scored in double figures and Miami blew out BC by 27 points (in the game immediately following BC's upset of then #1 Syracuse for good measure).
Larranaga has restocked the roster with several transfers (he basically completely pilfered the Big 12), JUCOs and freshmen -- enough new faces that it's really hard to know what you're getting with this year's Canes. Seriously, who the heck are these guys? If all the pieces fit together, however, watch out. There's certainly enough talent on the roster that Miami could again make some noise in the ACC.
With guys like Rodriguez and McClellan coming in, Miami once again boasts one of the best backcourts in the conference. Plus you know that Miami will be well coached. The question becomes who steps up in the front court to provide the Canes with enough balance to be successful in conference play.
GIF if Boston College wins: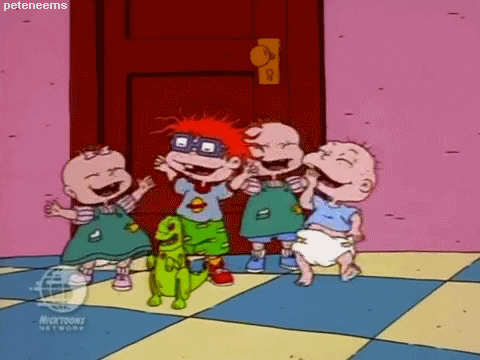 GIF if Boston College loses: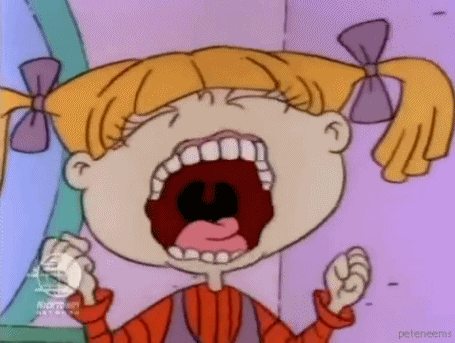 Way Too Early Prediction: Miami 68, Boston College 57 (Coral Gables), Boston College 71, Miami 66 (Chestnut Hill)
Perhaps I'm being a bit too optimistic here, but I'm feeling BC finally getting off the schneid in this series and back in the win column in the second game in Chestnut Hill. It won't happen in Coral Gables, but perhaps one of the Canes dynamic guards goes cold in the return trip and BC does just enough to eke out a win and get back in a series that has completely swung back the other way in Miami's favor.