Team Name: Georgia Tech Yellow Jackets
Conference: ACC
Head Coach: Brian Gregory, 43-52 (.532), 16-36 ACC (.308) in three full seasons with the Yellow Jackets. Previously coached at Dayton for eight seasons, leading the Flyers to two NCAA Tournaments and three NITs.
SB Nation Community: From The Rumble Seat
Last Year Record: 16-17, 6-12 ACC
Final Kenpom Ranking: 109
Key Losses: Trae Golden (13.3 ppg, 2.6 rpg, 3.1 apg), Robert Carter (11.4 ppg, 8.4 rpg, 1.1 apg, transferred to Maryland), Daniel Miller (10.9 ppg, 7.8 rpg, 1.5 apg), Kammeon Holsey (7.5 ppg, 5.0 rpg, 0.8 apg), Solomon Poole (6.4 ppg, 1.1 rpg, 2.1 apg)
Key Returnees: Marcus Georges-Hunt (11.7 ppg, 4.3 rpg, 2.1 apg), Chris Bolden (5.4 ppg, 2.4 rpg, 1.3 apg), Travis Jorgenson (4.3 ppg, 2.0 rpg, 2.5 apg)
Additions (Transfers, Recruits): Charles Mitchell (transfer from Maryland), Demarco Cox (transfer from Ole Miss), Josh Heath (transfer from South Florida), Robert Sampson (transfer from East Carolina), Nick Jacobs (transfer from Alabama), Tadric Jackson (freshman from Tifton, Georgia), Bernard Woodside (freshman from Tampa, Florida), Abdoulaye Gueye (freshman from Dakar, Senegal), Patrick Lamar (freshman from Marietta, Georgia), Ben Lammers (freshman from San Antonio, Texas)
Game vs. BC: January 25, 1:00 p.m., RSN/NESN
Projected Starting Lineup:
G Corey Heyward, sophomore
G Chris Bolden, junior
G/F Marcus Geoges-Hunt, junior
F Charles Mitchell, junior
F Demarco Cox, senior
He's a Dude: Marcus Georges-Hunt. The junior swingman is the Jackets leading returning scorer, averaging 11.7 points per game in 33 games last season. Georges-Hunt scored in double figures in 10 ACC contests last year, including 18 points (8-for-11 from the FT line) and five rebounds in Tech's ACC Tournament win over BC.
All-Time Series vs. Boston College: 12-8 Georgia Tech
First Meeting: Georgia Tech 54, Boston College 50 (December 31, 1946)
Last Meeting: Georgia Tech 73, Boston College 70 (OT) (March 12, 2014)
Last Meeting at McCamish Pavilion: Georgia Tech 74, Boston College 71 (February 13, 2014)
Last Five Meetings:
L - Georgia Tech 73, Boston College 70 (OT) (March 12, 2014)
L - Georgia Tech 74, Boston College 71 (February 13, 2014)
L - Georgia Tech 68, Boston College 60 (January 21, 2014)
W - Boston College 74, Georgia Tech 72 (March 9, 2013)
W - Boston College 84, Georgia Tech 64 (March 14, 2013)
How they match up with Boston College: What a difference a year makes. Two years ago, Boston College notched back-to-back wins over Georgia Tech in the regular season finale and a few days later in the ACC Tournament, behind a huge day from Olivier Hanlan. Last season, however, BC couldn't manage to get past the Jackets -- dropping both matchups during the regular season -- 68-60 in Chestnut Hill, 74-71 in Atlanta -- before dropping a third game, in overtime, in the ACC Tournament.
This year's team, however, looks very different from the one that BC went 0-3 against a year ago. Gone are Robert Carter (transferred to Maryland) and three seniors -- Trae Golden, Daniel Miller and Kammeon Holsey -- that were a big part of the Jackets moderate success in 2013-14. However, Gregory was able to reload with a few impact transfers from ECU, Maryland, Ole Miss and South Florida. It will be interesting to see what Gregory can finally do in Atlanta rocking a roster full of players he's brought into the program.
GIF if Boston College wins: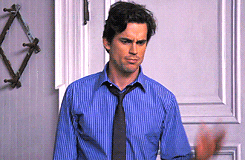 GIF if Boston College loses: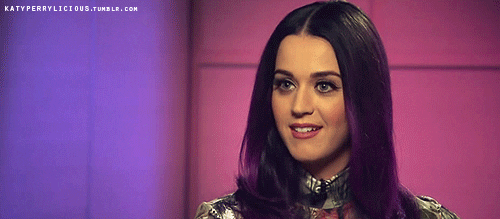 Way Too Early Prediction: Georgia Tech 80, Boston College 70
Over the span of a year, Georgia Tech has become one of those pretty bad mismatches for BC. The additions of Charles Mitchell (Maryland) and Demarco Cox (Ole Miss) should give the Jackets frontcourt a boost. If the Jackets control the boards and dominate in the paint, this could get ugly real fast.