Team Name: Marist Red Foxes
Conference: MAAC
Head Coach: Mike Maker, 1st year (147-32, .821, in six seasons at Division III Williams)
SB Nation Community: Mid-Major Madness
Last Year Record: 12-19 (9-11), tied for 6th in MAAC
Final Kenpom Ranking: 201
Key Losses: Jay Bowie (12.1 ppg, 5.2 rpg, 2.1 apg), Adam Kemp (10.1 ppg, 7.6 rpg, 0.6 apg)
Key Returnees: Chavaughn Lewis (17.5 ppg, 5.0 rpg, 2.8 rpg), Khallid Hart (14.7 ppg, 3.0 rpg, 2.5 apg), T.J. Curry (5.1 ppg, 3.0 rpg, 2.1 apg)
Additions (Transfers, Recruits): James Griffin (Brisbane, Australia), K.J. Lee (Huntington Station, N.Y.), Obi Momah (Farmington, Conn.), R.J. Coil (Toledo, Ohio), Connor McClenaghan (Carrollton, Texas)
Game vs. BC: December 1, 7:00 p.m., ESPN3
Projected Starting Lineup:
G Chavaughn Lewis, senior
G T.J. Curry, senior
G Khallid Hart, sophomore
G Manny Thomas, senior
F Phillip Lawrence, junior
He's a Dude: Senior guard Chavaughn Lewis. Lewis served as captain his junior year, making 29 starts and playing in all 31 games for Marist. The 6-foot-5, 185 pound guard from Queens, N.Y. led the team in scoring, steals, assists and minutes last season. He was named second team All-MAAC at guard after leading the conference in steals and finishing fourth in scoring.
All-Time Series vs. Boston College: 1-0 BC
Only Ever Meeting: W - Boston College 74, Marist 65 (November 28, 2000)
How they match up with Boston College: Mike Maker comes to Poughkeepsie from Division III Williams, where he lead the program to a 147-32 (.821) mark, including three Division II Final Fours and two title game appearances. It will be interesting to see how Maker changes this up, as Marist limped to a 12-19 season last year (started the season 0-9). At shooting guard, Lewis might prove a difficult matchup for BC's 2. He's an explosive playmaker that can score in bunches.
Marist will likely play small as there's not a ton of height on the roster. The only player over 6-foot-8 is C Eric Truog from Ontario, though he only averaged 5.4 minutes in 12 games coming off the bench last year. Two of Marist's four forwards on the roster are true freshman, while Phillip Lawrence and Kentrall Brooks averaged just 1.6 and 1.1 ppg, respectively.
GIF if Boston College wins:
GIF if Boston College loses: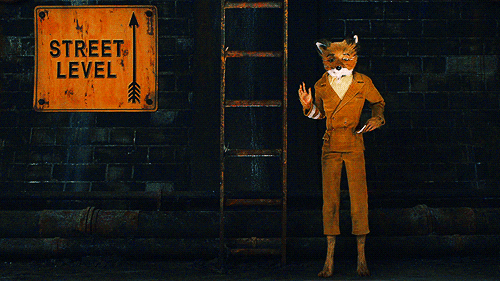 Way Too Early Prediction: Boston College 65, Marist 60.
Chavaughn Lewis worries me. He had some pretty big games against some better non-conference opponents last season. But Marist is still a pretty bad team breaking in a new head coach. For BC, this game is the first one right after the Puerto Rico Tip-Off. Depending on how that trip goes, the Red Foxes could catch BC looking ahead a bit to the next game against Providence.
To me, this seems like a classic trap game where BC will struggle for much of the game but pull away late in the second quarter for the victory.