Team Name: New Hampshire Wildcats
Conference: America East
Head Coach: Bill Herrion, 10th year (98-169, .367). Herrion has been trying to recapture his early career success at Drexel (three straight NCAA Tournament appearances from 1993-94 to 1995-96) at his last two stops to no avail. In nine seasons as head coach of the Wildcats, UNH has finished no higher than 5th in America East. Prior to his stint at UNH, Herrion coached at ECU for six seasons, compiling a 70-98 overall record. (.417)
SB Nation Community: Mid-Major Madness
Last Year Record: 6-24 (4-12), tied 7th America East
Final Kenpom Ranking: 329
Key Losses: Patrick Konan (11.0 ppg, 5.5 rpg, 1.1 apg), Chris Pelcher (10.8 ppg, 8.4 rpg, 0.6 apg), Jordon Bronner (10.6 ppg, 2.4 rpg, 2.2 apg)
Key Returnees: Daniel Dion (8.2 ppg, 2.0 rpg, 2.4 apg), Jacoby Armstrong (7.4 ppg, 4.8 rpg, 0.7 apg), Jaleen Smith (5.3 ppg, 2.8 rpg, 1.3 apg), Frank Okeke (5.3 ppg, 2.6 rpg, 0.8 apg)
Additions (Transfers, Recruits): Keon Burns (redshirt freshman from Beaverton, Oregon), Iba Camara (Dakar, Senegal), Tanner Leissner (Converse, Texas), Logan Mortenson (St. John's Northwestern Military Academy transfer from South Jordan, Utah), Ronnel Jordan (Western Texas College transfer from San Antonio, Texas), Matt Miller (Seton Hill transfer from Arnold, Md.), Joe Bramanti (Wright State transfer from Andover, Mass.)
Game vs. BC: November 14, 7:00 p.m., ESPN3
Projected Starting Lineup:
G Tommy McConnell, senior
G Daniel Dion, sophomore
G Matt Miller, senior
F Jacoby Armstrong, sophomore
F Frank Okeke, junior
He's a Dude: Sophomore guard Daniel Dion. Dion will look to replace the production lost in the form of the Wildcats' top three scorers on last seasons team. Last year as a freshman, Dion had 11 starts and saw action in 26 games last year (averaging 24.3 minutes a game). The 6-foot guard from Cedar Park, Texas finished second on the team with 63 assists.
All-Time Series vs. Boston College: 24-6 BC
Last Five Meetings:
W - Boston College 61, New Hampshire 59 (OT) (December 16, 2012)
W - Boston College 67, New Hampshire 64 (November 14, 2011)
W - Boston College 67, New Hampshire 57 (November 10, 2007)
W - Boston College 86, New Hampshire 47 (November 10, 2006)
W - Boston College 84, New Hampshire 62 (November 23, 2004)
How they match up with Boston College: The last few BC-UNH games have been a little too close for comfort for Eagles fans. Not really sure what you're gonna get with this year's Wildcats team given all the new faces on the roster. UNH won't benefit from having the same height as they did last season with the graduation of 6-foot-10 C Chris Pelcher, an Iona transfer. It probably won't be pretty, but I think with Christian's renewed emphasis on defense, that'll be enough for the Eagles to get past the Wildcats in the opener.
GIF if Boston College wins: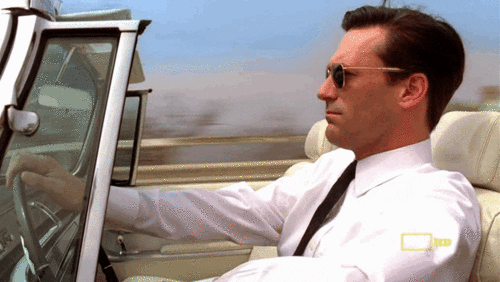 GIF if Boston College loses:
Way Too Early Prediction: Boston College 65, New Hampshire 55
Like I said, I think this one has the potential to look pretty ugly, but style points don't matter as the Eagles get the Jim Christian era underway with a victory in the opener.