Team Name: Binghamton Bearcats
Conference: America East
Head Coach: Tommy Dempsey, 3rd year (10-50, .194)
SB Nation Community: Mid-Major Madness
Last Year Record: 7-23 (4-12), tied 7th America East
Final Kenpom Ranking: 333
Key Losses: Roland Brown (5.3 ppg, 2.8 rpg, 0.4 apg), Rayner Moquette (4.5 ppg, 2.1 rpg, 0.6 apg)
Key Returnees: Jordan Reed (15.4 ppg, 8.9 rpg, 1.2 apg), Yosef Yacob (11.5 ppg, 1.8 rpg, 2.6 apg), Nick Madray (10.8 ppg, 3.7 rpg, 0.5 apg), Marlon Beck II (9.2 ppg, 2.1 rpg, 2.9 apg), Karon Waller (6.2 ppg, 3.3 rpg, 0.9 apg)
Additions (Transfers, Recruits): Romello Walker (2* from Fort Lauderdale, Fla.), Jordan McRae (NR from Dix Hills, N.Y.), Bobby Ahearn (1* from Marshfield, Mass.), Justin McFadden (1* from Philadelphia, Pa.), John Schurman (NR from Manlius, N.Y.), Dusan Perovic (NR from Podgorica, Montenegro), Willie Rodriguez (NR from Orlando, Fla.)
Game vs. BC: December 14, 1:00 p.m., ESPN3
Projected Starting Lineup:
G Marlon Beck II, sophomore
G Karon Waller, junior
G Jordan Reed, junior
G Yosef Yacob, sophomore
F Nick Madray, sophomore
He's a Dude: Junior guard Jordan Reed. Started in 25 (of 29) games for the Bearcats last season. Led America East in rebounding (8.9) for second straight year...as a guard, mind you. He's the only guard ever to win back-to-back rebounding titles in America East history. Reed ranked third in scoring (15.4) and one of only eight players across the country to finish in his conference top-3 in both scoring and rebounding. Also, LOOK AT THIS BOW TIE OMG.
All-Time Series vs. Boston College: First ever meeting between BC and Binghamton. The Bearcats have only been a member of Division I since the 2001 season.
How they match up with Boston College: The good news is that Binghamton returns its top five scorers from last season, including Reed (15.4 ppg). The bad news is that Binghamton finished just 7-23 last season, tied with Maine (who BC happens to host a few days earlier). Reed is a tremendous talent, but it doesn't look like the Bearcats have enough weapons to keep up with BC.
GIF if Boston College wins: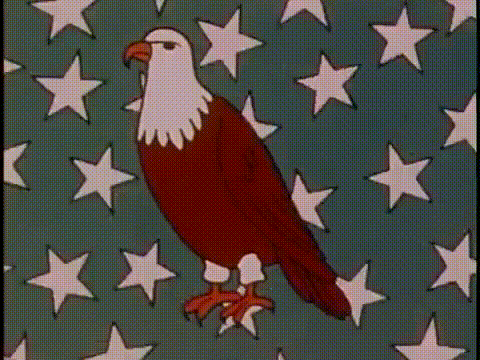 GIF if Boston College loses: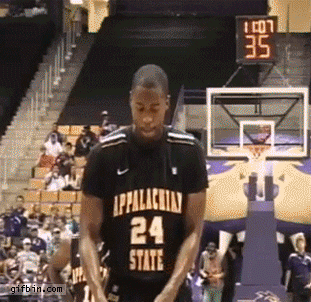 Way Too Early Prediction: Boston College 81, Binghamton 65
Binghamton has made some pretty big strides in a little over a decade as a Division I program. The Bearcats have a win over an ACC program under its belt (Miami in 2006) as well as victories over Rutgers and Tulane. Binghamton made the NCAA Tournament for the first time in school history in 2009, falling to Duke 86-62.
The Conte Forum crowd will be particularly sparse for this game (and the Maine game), but both are pretty bad America East programs that shouldn't cause too much trouble for the Eagles.