Team Name: Maine Black Bears
Conference: America East
Head Coach: Bob Walsh, 1st season (204-63, .764 winning percentage in nine seasons at Division III Rhode Island College)
SB Nation Community: Mid-Major Madness
Last Year Record: 6-23 (4-12), tied 7th America East
Final Kenpom Ranking: 338
Key Losses: Xavier Pollard (14.7 ppg, 4.4 rpg, 3.8 apg), Dimitry Akanda-Coronel (10.4 ppg, 2.9 rpg, 1.5 apg), Luke Hettermann (10.0 ppg, 4.0 rpg, 4.0 apg), Killian Cato (5.5 ppg, 2.2 rpg, 0.4 apg)
Pollard is the big one. The Black Bears' leading scorer last year transferred to Kent State over the offseason, making the decision a week before the program parted ways with coach Ted Woodward. The 6-foot-3 guard was the best player on a woefully bad team last year. Maine won just 6 games last season and 29 over Pollard's three years in Orono. Pollard scored 20 points in a 95-68 loss to UConn en route to earning third team All-America East honors.
Dimitry Akanda-Coronel is also on the move. The sophomore from Boston transferred to Bryant and will have two years of eligibility remaining. Luke Hettermann played in just one game due to injury and left the team over the offseason. So did Kilian Cato. Basically, and as one would expect with a program coming off a really, really bad year and a coaching change, lots of roster attrition in Orono.
Key Returnees: Zarko Valjarevic (11.3 ppg, 1.9 rpg, 1.4 apg), Shaun Lawton (8.1 ppg, 2.8 rpg, 4.2 apg), Till Gloger (7.8 ppg, 4.0 rpg, 0.4 apg), Ethan Mackey (5.1 ppg, 4.8 rpg, 0.3 apg)
Additions (Transfers, Recruits): Aaron Calixte (2* recruit from Stoughton, Mass.), Kevin Little (NR from Wyandanch, N.Y.)
Game vs. BC: December 11, 7:00 p.m., ESPN3
Projected Starting Lineup:
G Shaun Lawton, junior
G Troy Reid-Knight, sophomore
G Zarko Valjarevic, senior
F Ethan Mackey, junior
F Till Gloger, junior
He's a Dude: Zarko Valiarevic. Last season as a junior, Valjarevic averaged 11.3 points and 1.9 rebounds per game in 27 games for the Black Bears. Originally from Serbia, Valjarevic played one season at Notre Dame Prep in Fitchburg before joining the Maine program. Team's leading returning scorer after all the roster turnover.
All-Time Series vs. Boston College: 14-4 BC
Last Five Meetings:
L - Maine 52, Boston College 51 (January 2, 2010)
W - Boston College 99, Maine 61 (December 23, 2008)
W - Boston College 72, Maine 58 (November 19, 2004)
W - Boston College 96, Maine 59 (January 9, 1991)
W - Boston College 84, Maine 77 (December 2, 1989)
How they match up with Boston College: Not well? Even though BC will also be breaking in a few new players, the team should have the kinks worked out in time for its December 11th game against the Black Bears.
GIF if Boston College wins:
GIF if Boston College loses: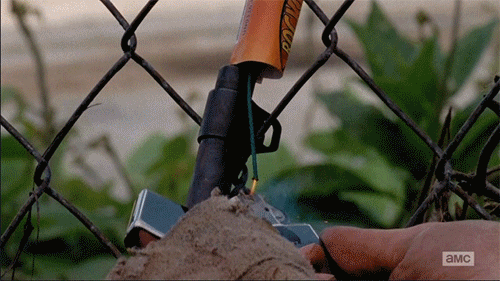 Way Too Early Prediction: Boston College 70, Maine 48.
Just can't see a repeat of the last time these two teams met. This Maine team is in straight-up rebuild mode and was scheduled this season for a reason. BC shakes off a sluggish first half to put away Maine early in the second to the delight of hundreds of BC fans.