This stuff is supposed to be fun. You know that, right? Whether it be for those of us who spend hours this week churning out content about BC sports, or those of you who take the time out of your own busy lives to read it and discuss it... we all do it because it's supposed to be fun and enjoyable.
Lately, things have gotten a little sour around here. Understandable, given the circumstances, but still... rough. It's hard to explain, but you can even feel the lingering sour mood in Conte during hockey games, where all is supposed to be well.
There has been more feuding going on than a daytime TV show. The mood really sort of hit rock bottom after last week's BC football radio show. You've got:
The people who didn't like Addazio years ago feuding with the people who started riding him this year.
Addazio and the radio crew feuding with the dudes in boxer shorts.
People with connections to the program in our comments section or on social media feuding with the administration and staff.
If certain reports and rumors are to be believed, disputes between some members of the Board of Trustees and the administration over the direction for the football program.
People like me who believe (or I guess want to believe) that basketball is going to be better this year feuding with people who (fair enough) think that we need to actually see something in real life before believing the program is on the right track
USCHO pollsters ranking BC #5 hockey in the country preseason, feuding with Hockey East pollsters ranking BC #6 in their own conference
BC hockey feuding with the new officiating standards in college hockey by boldly continuing to rack up the PIMs
SO MANY Twitter wars and people getting #MadOnline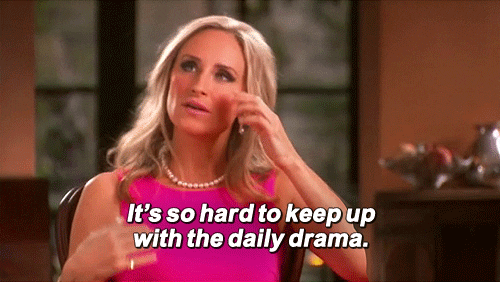 It's been heavy, man.
So this weekend was a welcome respite. The whole thing. Did BC win any championships? No. But it was nice to bask in the glow of some good results and get to remember that this stuff is supposed to be fun.
There was a lot to get excited about across the BC spectrum:
The optimism surrounding basketball media day
Women's soccer picking up some #OrangeEagle points
Four league points apiece for men's and women's hockey, and a huge win for the men over Providence
A wild win for the men's soccer team to close out the regular season and help their NCAA tournament prospects
Matt Ryan delivering one of the highlights of the NFL Sunday
But of course, the most important thing for everyone's morale was ending the ACC losing streak for football. That streak has been a cloud lingering over everyone for over a year now. The football and basketball seasons were bad on their own merits last year, but the two combined were enough to outweigh everything - even the numerous successes BC had outside of those two big money sports in 2015-16.
One win for the football team doesn't outweigh everything that's happened over the last two years, but it can at least alleviate some of the tension and gloom that's lingered over Conte Forum and Alumni Stadium.
Even if BC goes on to win another game or two, there will still be calls for the coach's head, and those will be justifiable. Many will probably be delivered on this platform.
But Saturday showed why you never root against the kids, no matter how you feel about the coaching staff. Never fall in to the trap of not rooting for the team just because you want the coach fired. The explosion of exuberance from the players and fans alike was a reminder of the joy can come from emotionally investing in this stuff. It's supposed to be fun.
Whether it's rational or not - and most things about sports fandom aren't really rational - you can't help but become invested in the stories and the emotions of the kids you watch each week wearing maroon and gold and going through the same BC experience you did. I'll probably never meet any of them or their families, but I couldn't help but feel emotional seeing just how happy they were to finally get the monkey off their back.
As hard as it's been being a supporter for these last couple of years - through filing out of Yankee Stadium after that gutwrenching loss to Penn State, sitting through the 3-0 game against Wake last year, watching Notre Dame paint Fenway Park in their colors, flying to Ireland to watch BC come just one 4th-and-long stop away from a win, seeing BC's name turn in to a joke in the press and online, and watching Clemson shred BC up and down the field - it's surely been much, much harder to be one of the players, or a member of the staff or the administration.
Let's hope this weekend takes some of the burden off and improves the mood all around. We've got a men's soccer tournament run starting Wednesday night, a hockey team that looks like it's going to be better than a lot of people expected, the blank slate of a new basketball season, and maybe, just maybe, something to be hopeful about over the final weeks of the football season.
Either way, the streak is over. Thinking about that is a good way to start a Monday.
Let's go Eagles.