Boston College Eagles (15-4-3, 8-1-3 HEA, #9 in the pairwise)
One of seven teams in the country with 15+ wins
Only team in top six nationally in both offense and defense
Only 2 wins in past 7 games
--AT--
UMass Amherst Minutemen (7-12-4, 2-7-4 HEA, #38 in the pairwise)
Worst goals against average in HEA (3.61)
Senior Shane Walsh leads team in scoring (15-5--20)
1-10 in last 11 games
Date and Time: 7:00 PM, Friday, January 22, 2016

Place: Mullins Center, Amherst, Mass.

TV:
n/a
Web Stream:
UMassAthletics.com 
(LINK)
($$)  
Radio: BC IMGSports Radio Network, WEEI 850 AM (John Rish and Andy Powers on the call)
Radio: WHMP AM 1400/1240/FM 96.9
Follow Our Hockey Writers On Twitter:
@bcinterruption @joegrav @salzano14 @laurbear90 @arthurbailin
BC Hockey Road Trippin' GIF of the Day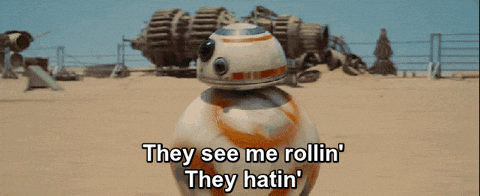 Previews
Send Us Your Thoughts:
Making the trip out to Amherst for tonight's game? Watching at home online? Hoping #JY1K finally happens tonight? Send us your thoughts! Interact with BC Interruption here or on Twitter. Let's go Eagles!