The Boston College Eagles have their first rematch of the season, taking on the Notre Dame Fighting Irish in South Bend, Indiana.
A Recap of the Last Matchup vs. Notre Dame, In .gif Form
A Recap of The Last Matchup vs. Notre Dame, in Written Form
RECAP: Boston College Basketball Embarrassed By Notre Dame Fighting Irish 82-54
Did BC Win Last Time Out?
What To Watch For
Will BC Continue the Intensity?: BC's performance against Miami was a step in the right direction. Saturday will be the first indication of whether or not the performance was a fluke or the beginning of a trend.
What Offense is Showing Up?: Will Eli Carter shoot better? Will Jerome Robinson continue what he started against Miami?
Will I Stop Asking Rhetorical Questions: And if so, will I have another mechanism in which to do these bullets?
Random, Possibly Incorrect Fact from Notre Dame's Wikipedia Page
Notre Dame was named one of 25 New Ivies in an article by Newsweek in 2006.
Also on the list was Boston College.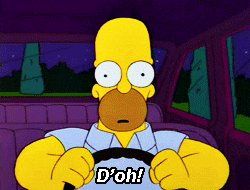 Players To Watch
Demetrius Jackson (17.6 ppg [leads team])
V.J. Beachem: (.440 3-point %)
Matt Ryan: (89.0 passer rating, 21 td, 16 int)
Non-Alcoholic Beverage of the Game
Am I turning 21 soon? I'm running out of non-alcoholic drinks to use. Any ideas?
Who Would Win In A Fight, An Eagle Or Leprechaun?
In the United States, eagles are protected by the Bald and Golden Eagle Protection Act of 1940. Therefore, at face value, the leprecaun would be unable to harm the eagle without a permit. While the leprechaun waits in a very long line for a permit, the eagle picks off the leprechaun and takes it to its nest. Hooray bureaucracy!
Can BC Win This Game?
Probably.
Will They?
Probably not.
Final Thoughts And Predictions
Well, the team is heading in the right direction. But going on the road, man.
60-45 Irish

| | | | |
| --- | --- | --- | --- |
| Writer | Pick | Explanation | Points |
| Arthur | 60-45 Irish | I will be watching from my apartment in Brookline. | 15 |
| Joe | 71-69 Birds | | 13 |
| Grant | 70-55 Irish | | 12 |
| A.J | 69-48 Irish | | 18 |
| Dan | 78-63 Irish | It's so hard to win on the road in the ACC. After getting blown out by the Irish at home, this is not the game BC will win. Their compete level has been fun to watch, but it's the same song, fifth or sixth verse - not as developed, not as talented, not quite there. | 19 |
| Laura | 83-57 Irish | | 16 |
| John "Coach" Fidler | 82-64 Irish | ND not a great defensive team, but still held the Eagles to 54 points in the first meeting at Conte.  Eagles need to shoot it well from three to stay in the game, as I think stops will be hard to come by. | 18 |
| Caleb | 80-65 Irish | | 7 |
| Kwani | N/A | *crickets* | 1 |
| Jeff | N/A | *crickets* | 0 |
| Bridget | N/A | *crickets* | 0 |
| Brian | N/A | Do we have to? | 1 |
| Eric | N/A | | 6 |