vs. Boston College Eagles (11-7-2, 4-5-0 ACC) @ Syracuse Orange (15-5-3, 6-4-2 ACC)
Time: 2:00 PM
Date: Saturday, December 5, 2015

Place: SU Soccer Stadium, Syracuse, N.Y. 

Radio:
none
Official Boston College Twitter Feed:
@BC_MSoccer
Pairwise Rankings: BC #15, SU #3
Team Offense: BC #75 (1.50 goals per game)... SU #18 (1.96 goals per game)
Team Defense: BC #114 (1.29 goals allowed per game)... SU #42 (0.93 goals allowed per game)
Excitement Level: 9/10: I don't really have a witty comment to connect with this GIF of Amy Poehler using oranges as eyes, but here you go.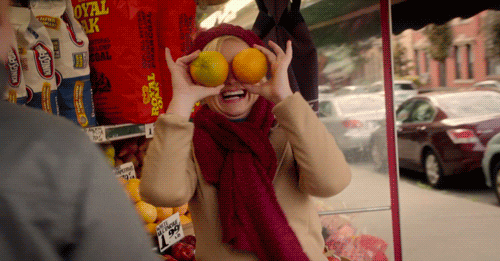 Send Us Your Thoughts:
Will you be watching today as BC Soccer looks to advance to the Final Four? Follow along with us! Send us your thoughts. Leave a comment here or interact with us on twitter over at 
@bcinterruption
. Let's go Eagles!